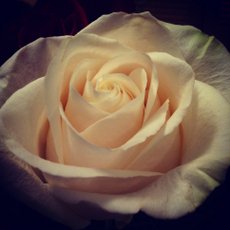 I originally wrote this post in December 2012 after a school shooting. Ouch, it hurts still to say those words. And I came back here today after yet another mass shooting in Florida to see how it might help me and others face this roller-coaster of emotions.
As I have questioned my emotional ups and downs this week, wondering why I can't think straight sometimes, I'm reminding myself right now that this is normal and healthy. I'm so grateful a dear friend reminded me it's not depression, it's just a brain rewiring in process, and the message is "Please stand by. Upgrade in process." Ha, that rings a bell. Allowing. Allowing.
I offer this earlier post to you and myself once again, because it still feels right, on this day in June 2016. Here it is from 2012:
---
The hard-to-talk-about dark side needs a voice today.
I want to honor what is present, and hopefully offer something helpful.
We struggle to talk about the dark side. And I believe we must visit it sometimes—in small doses—if we want to live fully and heal what needs healing.
Today, I'm thinking of the heart-breaking school shooting tragedy, the unfathomable destruction of another hurricane, ongoing wars that we hardly discuss, and the countless losses people are carrying during the holidays.
I see people searching for answers and connection online. Or running from loss because it's too big.
A friend who lost her son this year told me that it's hard to know when to mention her son's name to others, but he's always on her mind and the weight is heavy as the family gathers for the holidays. Wondering whether to hang his Christmas stocking… is one of many unanswerable questions. My heart sinks as I imagine each question unfolding.
I don't pretend to have the answers. But I will share what words I am finding helpful. Continue reading →