Especially for Introverts and HSPs
You've decided that self-employment feels like a good idea for you, at least to try on the side. You want to get that coaching, consulting, or healing business going… but getting started feels a little daunting. So many decisions, and all kinds of worries too.
The SOULpreneur Kickstart group program helps you bridge the gap from business idea to business launched, in a gentle gradual way. It's so much easier to do it with help!
What is it?
The SOULpreneur Kickstart is a live group program to help you get your heart-centered solo entrepreneur business started, with hand-holding.
I'll walk you through the practical pieces (pricing, attracting those first clients…) and the mindset part (worries and what ifs that hold you back). Plus you'll have the camaraderie of your introvert and/or HSP kindred spirits in the same startup phase as you.
I have not planned when the next cohort will happen. In the meantime, you might like my self-employment intro course for introverts and HSPs.
Who is the Kickstart for?
You know you want to give self-employment a try, and get those first paying clients on board sooner than later.
You know at least the gist of what your business will be, and it's a service-oriented, heart-centered solopreneur business — such as coaches, consultants, guides, healing arts professionals.
The program is especially designed for introverts and/or highly sensitive people (HSPs), both in the style of our group meetings and in the approach to business and marketing.
You're ready to take action, even if you're nervous. (This program includes support for both the fear stuff and action steps.)
You're comfortable in a women-centered space.
There is a short application before joining, so I can make sure this will be the right time and program for where you're at.
What's Included
Group meetings over Zoom.
You'll get worksheets, resources, lesson recordings, and guidance so you're not inventing it all alone.
It includes two private consults in addition to group calls. (Private sessions are normally $277 each.)
You'll have my availability to review what you're working on.
We'll address decisions around niche, offerings, prices, payment systems, fear, getting those first clients, and whatever questions you bring too.
You'll get hand-holding in a variety of ways — from practical decision help to managing the fear.
It includes get-it-done time, with juicy co-worker energy and Q&A available.
You'll have a Buddy in the program, to have some extra companionship along the way.
I'm excited to get in there with you.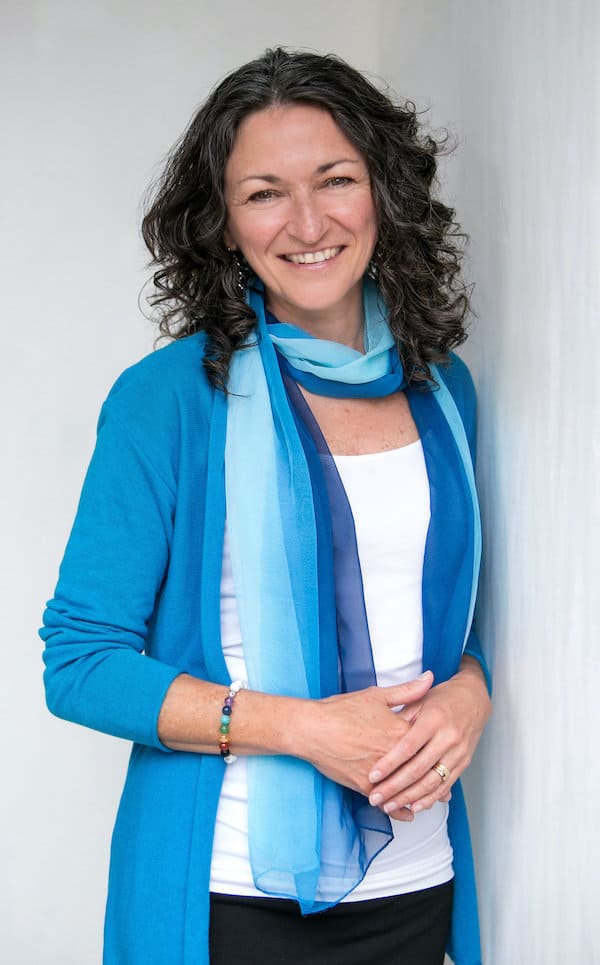 I took the self-employment leap in 2009 and now I love helping others do the same.
People tell me they appreciate my balanced approach to keeping both the heart and the practical stuff on the table, in a way that feels calming and doable. My experience in adult education helps me make it easy and actionable.
I specialize in helping other introverted and/or HSP women, like myself, who want to bring something meaningful to the world. They often don't relate to the typical cookie-cutter business tips, which happen to be geared mainly for extroverts and larger businesses. I help through business coaching, group programs, and courses.
Key Topics We Will Cover
Your Good-enough-for-now Niche (Who you're serving)
– what matters, what doesn't. Making sure you know who you are best able to help, and who to connect with at first. (Everything gets easier from here.)
– when and how to say "no" to some requests, so you don't get overwhelmed.
Your First Basic Offer and the Price
– what is your first offer (e.g., coaching package or per session) and how much. Yes, there's always a lot of squirming around price at first, and we will deal with that.
– We'll also discuss and set up how to accept and track payments.
Attracting and Onboarding Your First Clients
– how to keep it simple, relax with it, and get it done.
– and being ready enough for that first session.
Fear of Putting Yourself Out There
– and all those related worries.
Questions You Bring
– so we can get those blocks out of the way.
Join the Wait List
The next program has not been scheduled or finalized yet but you can join the wait list to get alerted when there's news. This will not obligate you to join.
In the meantime, a great way to move forward on your goals and to prepare for your business kickstart is in my Bridge to Self-employment course. It walks you through what you need to know, and provides resources and access to me and your cohorts too.