I suspect you're like me and wanting to find a helpful role these days, to speak up for what you feel is right in the world and in your community.
But what do you do? What if you don't like demonstrations or traditional activist roles, but still feel called to engage more in some way?
So many feelings. It's a lot to take in all at once. Is your head spinning? Heart aching?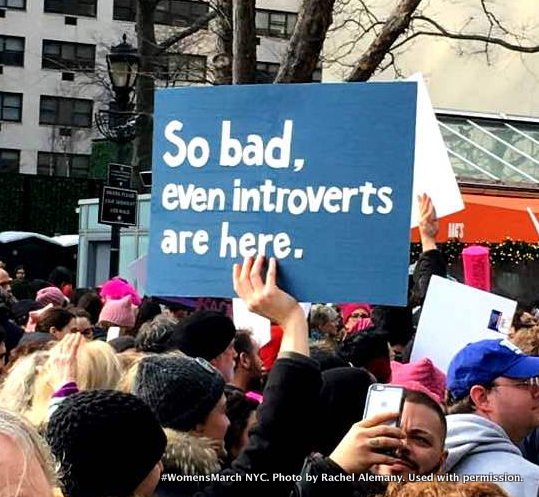 As we saw during the National Women's March in 2017, when women speak up, we become a force for something greater than ourselves. But it doesn't only have to happen on the streets, in large groups, with loud voices. It can happen in quiet ways too, just as powerfully and stemming from the same place of love and spirit.
Here's What I'm Gonna Do
I've chosen some priorities for myself. First, I'm upping my self-care and sisterhood connections so I can stay clear and calm. Second, I'm expanding on my political and social justice activism in ways that feel right for my strengths and my temperament. Third, I want to help other women find their calmness, community, and clarity.
Specifically, I've deepened my clarity that my role is to help other introverted women find their grounding and their unique roles to play, in a way that aligns with who you are.
You can be your quiet soulful self,
and have the impact you crave.
No extrovert mask required.
No overwhelm required.
I invite you to join us.
Here are some ways to connect with me on this journey to bring your gifts to the world in a way that works for you: