What does it mean for caring solopreneurs to be resilient in the face of an increasingly unpredictable world? …especially when it seems like there's already too much noise out there.
Does it require selling your soul? Pushy marketing? Working harder? Is it only for extroverts?
(Hint: No.)
These are particularly essential questions if you're an introvert or highly sensitive person (like me) and you have to protect your energy. I get it.
Course Overview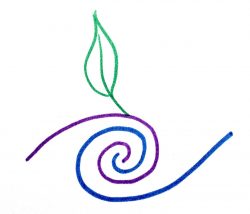 Especially designed with introverts and highly sensitive people (HSPs) in mind, and open to all.
I'd love to help you find more ease with riding the waves of self-employment.
There are some doable ways to increase your resiliency without selling your soul or doing anything that doesn't feel true for you.
In fact, if you've dreaded business and marketing already, this map will help you find more ease with all that.
Sounds like a big promise, but it will make sense once you see the reassuring map I'll go over in the program.
I've developed it over my ten years in business, which I started during a recession. This system has been working for me and my clients — for our hearts, bodies, minds, and livelihood needs, even while the externals keep changing.
I'll show you how to use this new map to relax, assess, and discover what's next — for more resiliency now and in the future.
I'm keeping this low-cost, with no-cost options too, to make it as accessible as possible at this time.
What a gift that people will be able to access your wonderful framework for such a low price. It will help so many people!" ~Natasha Rankin, a current client and a solopreneur
Is This You?
You might be feeling stuck, or worried about the future and whether to rethink your direction, or maybe you're just coping day-to-day trying to juggle far too much.
You're wondering if you need to adjust your niche, marketing, pricing… and how to choose the right next step for your situation.
You wish this whole business and marketing thing could be easier, not harder.
You're hoping there's a way to venture into new territory without overwhelm.
You might also be introverted or highly sensitive and feel frustrated with the typical expectations in business and marketing.
In this self-study course, you will get…
More breathing room and hopefulness, knowing there's a way.

A refreshing system that helps you step into a new paradigm for business and marketing that works better for caring solopreneurs, no matter what is swirling around us.

A chance to detect where you might need to course-correct, and learn how to "adjust the sails."
What's Included:
Video presentation of the framework for finding your resilient path.

Your own "map".
An easy assessment tool.
When and Where
This is a self-study program to take at your own pace.
I provide step by step instructions.
How To Register
Want more info first?
Check out the answers below, or pop me a note at the bottom of the page.
What is your background in business and resiliency for solopreneurs?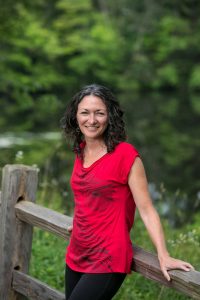 I think about resiliency for solopreneurs a lot, because…
I started my business during the last recession with no other income to rely on — so resiliency had to be top of mind.
I've been a business coach for 10 years, helping all kinds of caring solopreneurs who want both practical and meaningful work they can depend on.
I'm a highly sensitive introvert and I have to make sure my energy output is worth it. Plus I specialize in helping introverts and other sensitive souls.
I'm someone who naturally thinks ahead and can visualize what's coming.
I get from personal experience how unpredictable and rocky life can be, and I've learned what inner and outer resiliency really means.
Along my way, I have developed some unusual insights into what can last and what doesn't, in all kinds of waves. I have developed an organic and inviting system that can be used as a diagnostic tool and course correction tool to grow your resiliency for current or future concerns.
Now I want to share this resiliency system more broadly.
I love the way Val lights up the room when she leads a workshop, and it's fun to see the light bulbs go on over participants' heads too." ~Kelli A.
What kinds of concerns will you cover?
You'll get answers to all of these concerns I've been hearing:
I want to be ready with options if my clients disappear in a recession.
I need to/ want to venture into unfamiliar territories but sometimes it feels overwhelming. 
What do I do about marketing and pricing right now? Sliding scale? 
The market feels so crowded with free offers, and I don't want to just add to the noise…
I love my clients but I hate the marketing part. 
I'm not sure about my niche. Maybe that's part of the problem.
What should I be focused on right now?
I could use more collaboration and collegial connections, but how do I do that?
Should I rethink the direction of my work?
Is this the right time to start a new income stream?
It seems like the world is changing and I'm not sure where I will fit.
Val doesn't force you to be who you're not. She provides realistic strategies to work with who you are." ~Introverted Workshop Participant
---
Any questions?
Just pop me a note and I'll get back to you as soon as possible.