Having an experienced life coach who understands your unique style can help you achieve your deepest dreams for a loving peaceful relationship.
I know how awful dating can be, and how awful relationship struggles can be. I mean, seriously draining, disheartening, and depressing! I get it.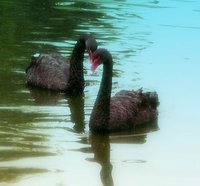 As a highly sensitive introvert, I've got my own kind of needs in a relationship so I have had to learn what works for me, and how to confidently ask for it, and how to choose the right partner too. Those are hard-won things. I'd love to save you the time and trouble it took for me.
I've helped many others like me find their easeful path in the world of relationships. Being so happy in a committed soulmate relationship today, with someone who appreciates me as I am, motivates me to spread the love.
Is This You?
If you relate to these kinds of concerns, I can help you find the easeful path that works for you:
Dreading getting out there for dating, worried about getting trapped in small talk, or worse.
Feeling judged for wanting alone time (or afraid to even ask for it).
Feeling overwhelmed by someone's louder style or faster pace.
Discouraged by your partner not understanding you, or pushing you to be different.
Wondering if you should be trying harder in some way.
Wondering if you're expecting too much, or whether you should compromise more.
Longing for a relationship that soothes your soul instead of rattling it.
Thinking you just have to suck it up and "kiss a lot of frogs" if you're ever going to meet your person.
What if you could…
Finally feel at ease in a loving relationship.
Completely trust your instincts from the start and stop wasting time "kissing frogs."
Find your words more easily in conversations, even with new people.
Share yourself more easily without worrying about being judged.
Learn new ways to meet people that feel more real, more relaxing, and more effective.
Be free of the fear that you don't have the right personality for relationships.
Adjust your approach so that it's energizing and fun instead of draining.
Confidently and calmly ask for what you want.
Stop feeling like a freak just because you like being quiet or alone.
Benefit from your sensitive soul, and reduce the challenges of it.
Some of this might sound like hype and overselling. But when you understand a few basic principles and commit to developing your self-trust, so much ease and abundance can flow from there. That's what happened to me.
My Story
I didn't come from healthy relationship role models. Nope. "Issues," yep. Dating and relationship discomfort for years, yep.
Then, in mid-life, after consciously growing my self-trust, self-awareness, and self-love, Mr. Amazing appeared right within my own regular routines of life. After getting to know him a little, I recognized he was the one, because I was clear and ready. I never doubted myself on this choice. It's been refreshingly and oddly easy, unlike what I had known before.
A Key Tip for Now:
There's nothing wrong with you. Working with your natural temperament, instead of against it, is key. The ol' "be yourself" idea is true. Yes, fear comes up, for anyone, when it comes to revealing our true selves, or even figuring out what that is. We have to deal with the fear of doing that. I know. That's what I help with.
With guidance and understanding support, you can achieve your goals. You don't need to become someone else.
What Will Your Story Be?
I help caring introverted women find their clarity, confidence, and momentum to manifest the love and life they are craving.
Val Nelson is an angel among us. I worked with her as my life coach during a big transition in my life. She helped me sort through doubt about my future by connecting me to my heart. In quieting my mind and connecting to my heart, I could finally listen to the direction of my soul. I honor the work she does and am so grateful for my time spent together. Feel like you need a change but don't know where to start? I HIGHLY recommend starting with Val." ~ Bridget C.
How Coaching Helps
Don't worry about the meaning of introversion, shyness, high sensitivity, social anxiety, dating trends, scarcity of good people to date, relationship theories, or whatever you think might be "the problem."
I can help you understand what matters. I know what it takes to find the ease you crave, while still being true to yourself.
I hear a lot of introverted women say "I guess I just have to kiss a lot of frogs." I disagree. There's a much better way and it can save you a lot of time and trouble.
Coaching can help you rise above fears, shyness, and self-judgment in all areas of your life. It's so freeing!
A coaching relationship can create movement even when years of therapy or self-help have not. (Therapy, couples counseling, and self-help can be great for some things but won't work for all your goals. I can help you figure out which is the right resource for your situation.)
Coaching is not a "just do it" approach. We find a path that feels right for you.
I provide coaching either in person in Northampton, MA, (Western Mass) OR by phone or Skype/Zoom. My clients are all over the world.
Next Step: Let's Talk Soon
Let's get you some stress relief sooner than later in a free initial consult. We'll sort things out together and figure out a good next step for you. There's no pressure to do more.
Request a free initial consult here.
We can talk about individual coaching and group options too.
You might also find this useful:
Quiz: Will You Benefit from Val's Coaching?
---
Let's Stay in Touch.
If you're just browsing for now, that's fine. Let's stay in touch. Get The Introvert Inspiration (occasional emails with event news, tips, inspiration).
---