[page updated Nov. 2017]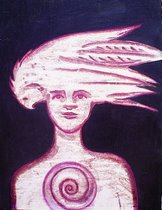 I have worked with many creative service professionals and some of them struggle to find the connection between art and making a living. But it CAN be done if you're willing to get, well, creative.
Often it takes having a blend of income streams, including offering a high-demand service like wedding photography and graphic design. The trick is to find the overlap between your skills and passions, and what others value.
Check out these resources for practical support and inspiration for artists making a living.
[On this page, I am featuring local artists who helped me create this list. Click on the image for more about the artist.]
Local Resources and Groups for Western Massachusetts
Where's the Money?
More Support for Artists
Books on the Business of Art
Podcasts/Audio Shows
Inspiring Blogs for Making It Happen
Online Portfolios
Where and How to Sell Your Art Online
Want to upload your art and have someone else do the printing and shipping for your customers? There are many services for that, such as Society6. Here is a list of custom printing services to choose from.
Also check out this list of where to sell your art online.