People regularly tell me they reached out to me because something I wrote touched their heart. That fills my heart too.
I have built a steady and enjoyable coaching business mostly thanks to my written content. It's been a self-employed introvert's dream. I have not turned to tricks or pushy sales methods. Just heartfelt writing.
Writing for my business hasn't always been easy or steady, for sure. I've had the whole roller coaster with it: too exposing, too boring, wondering if I was wasting my time, and feeling the drudgery of getting it done.
Now I'm in a place where writing is clicking, it's enjoyable, enough gets done, and it works.
I want to make life easier for other self-employed kindred spirits by forming this writing group. I'll share what I know, while also giving you focused time to write in community.
This is about steadily creating content that is a gift from your heart to theirs. 
Focus of the Group
This group is about:
Learning some tools to make it all flow easier for you.
Writing something valuable, from your heart, with pleasure.
Having more ease and camaraderie with your business writing.
Steadily getting the right business writing done.
Getting results so that your writing time is well worth it.
Writing content for your chosen format which could include blogs, video scripts, articles, social media, slide shows, website, email, and more.
We'll cover things like:
Finding your line between personal, heartfelt writing versus feeling like it's "too personal."
How to write authentic headlines that draw your people in without using hype.
Simple methods to make the whole process feel easier, more true to you and your audience, and getting more of your writing out the door.
Membership includes:
Learning writing tips that make your shoulders relax and your heart smile.
Time for writing in community.
The option to get writing feedback from me and/or fellow group members.
This group is NOT about:
helping you get through the "drudgery" of writing things you don't want to write.
making a perfect sales page.
learning the latest business content trick.
My Business Writing Credentials
My primary marketing method for my coaching business has been related to my writing, such as via my blog and an advice column that was syndicated on Huffington Post.
Some of my blog posts have gone viral, and I know why. I have a strong understanding of writing for search engine optimization (SEO) and for real people. That is a powerful combination for business success. The tips I share incorporate this expertise.
This will give you a sense of how I have helped others with their writing:
From the moment I met with Val [about our website content], I was impressed with the professionalism and range of expert advice she offered. She was attentive and easy to work with. After I implemented Val's suggested changes, I began noticing a positive difference: My website routinely showed up in the top 3 in Google for my targeted search phrases. Inquiries and enrollments increased. And the site drew a wide range of people. I highly recommend Val."
~Leah Wing, Ed.D, Social Justice Mediation Institute, Amherst, MA
Is this group for you?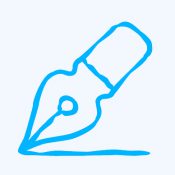 This group is for you if you can say yes to all of these:
You want to do some writing for your own business.
You want to bring a heart-centered authentic approach to your work and your writing.
Your work focus is about having a positive impact in the world, and most likely service oriented (such as coaching, training, consulting, healing arts).
You can imagine that a writing group like this could help you stay inspired and focused with your writing.
You are drawn to things like mindfulness and balance (even if it's a struggle).
You have a sense that writing is a good fit for you as part of your marketing. (We can figure this out together in our initial call.)
How to Join
Enrolling now.
If we have not met before, go here:
If we have already met, just pop me a quick email about the group. No need to fill out a new contact form.
---
Logistics and Frequent Questions
What are the group meetings like?
  We'll have one meeting per month that includes both education and writing time, and additional opportunities to connect during each month for a brief grounding followed by writing time together. All gatherings are via Zoom videoconference.
The main monthly meeting structure is:
We open with a brief grounding and inspiration to lay the foundation for some focused time.
I'll teach you a tried-and-true business writing tip, with Q&A time.
You'll set some clear intentions for your writing.
You'll spend some time writing in community so it gets done.
You'll have an opportunity (not required) to get writing feedback in the group.
Membership also includes individualized writing reviews by me, between meetings, explained below.
What kinds of topics are covered in the group?
While the group is not a course, members will gain some business writing tips along the way.
All tips are based on an authentic approach you can feel good about, not manipulative marketing methods.
Here are the kinds of topics we discuss:
Finding your line between authentic personal, heartfelt writing versus feeling like it's "too personal."
A heart-to-heart mindset so that you're providing real value in your writing.
Simple ways to write effective and authentic headlines and email subject lines.
Formatting your writing so that people keep reading.
Breaking your writing process into simpler steps that will keep you flowing.
How to choose your writing topics.
Types of posts/articles to choose from.
How to choose your places to post content, that will be easy and effective for you.
Whether and how to have your writing edited and proofread.
When and how to write in a way that will help you get found in Google.
I'll share a key tip in each meeting, with questions and answers, and we'll spend time writing.
What is included in the writing group program?
Monthly gatherings (2 hours each) with Val's facilitation, including ample time for writing.
Additional opportunities for regular co-working sessions to jumpstart a block of concentrated writing or editing.
Opportunities for business writing feedback from Val between meetings. (Details below.)
Access to Val's online secure client portal with relevant resources and worksheets, such as a website content development exercise.
Opportunities to help shape the group format and topics.
An introvert-friendly format so you're sure to feel at home.
Access to the growing library of recorded lessons saved from each meeting.
What is included in the writing reviews by Val?
Each calendar month, between group meetings, I'm willing to personally review one new "article" or post that you've written. There could also be a second round of reviewing the same article/post, after you've incorporated suggestions.
Length of the "article" to be reviewed is limited to something like a typical blog post (such as up to 1000 words) or the length of a long Facebook post.
I'll provide an educated opinion on whether I think the piece will get the results you want, and what could be refined to get better results.
Editing and proofreading is not included. (That might be something you could arrange in a trade with other group members.)
Unused article review opportunities can not be saved for future use, so that I can realistically plan my time.
When are the meetings?
Our main meeting each month is the 3rd Wednesday from 1pm-3pm Eastern time, U.S.A. The additional co-working opportunities are each Wednesday at 9:30am-11:30am.
When could new people start?
As space allows, new members can join at any time.
All members will have met with me to get caught up with a common mindset, and to make sure you have all that you need to get the most out of working together. I want to make sure this is a good investment for you.
Is there a time commitment to the group?
New members begin with a three-month commitment to the group so we can form strong supportive connections. After that it's month-to-month which means you can choose to stop anytime. Payments are monthly.
What is the cost?
The fee is $125/month for all writing group benefits. As the group evolves, that price could go up, but continuous members keep the rate they started with.
Add-on consults are available for an additional fee, such as a marketing plan consult or website content review. We can accomplish a lot in one session, and save you from investing time and money on wasteful directions.
Do we meet by phone, video call, or in person?
The group meets using Zoom, an effective video call platform that it easy to use. You can be anywhere in the world.
---
Next Step: Let's Talk About It.
If we have not met before, go here:
I never pressure anything. We'll just figure it out together. That would be nice.
**If we have already met, just pop me a quick email about the group. No need to fill out a new contact form.
Feel free to pass this on to others who might be interested.