Do you worry that being introverted is getting in the way of your work life or leadership goals?
Are you feeling exhausted by wearing an extrovert mask? Or exhausted by the pressure to wear one?
Let's just say it like it is. In the dominant Western culture, we picture extroverted men when we picture leaders. That's real. Introverts, especially introverted women, tend to feel either frustrated about being looked over, or doubting their capacity for leadership roles.
This is also real, and proven with research:
Introverted women make great leaders too.
I believe in your natural gifts for leadership, in the true sense of leadership as a service, not an outlet for ego.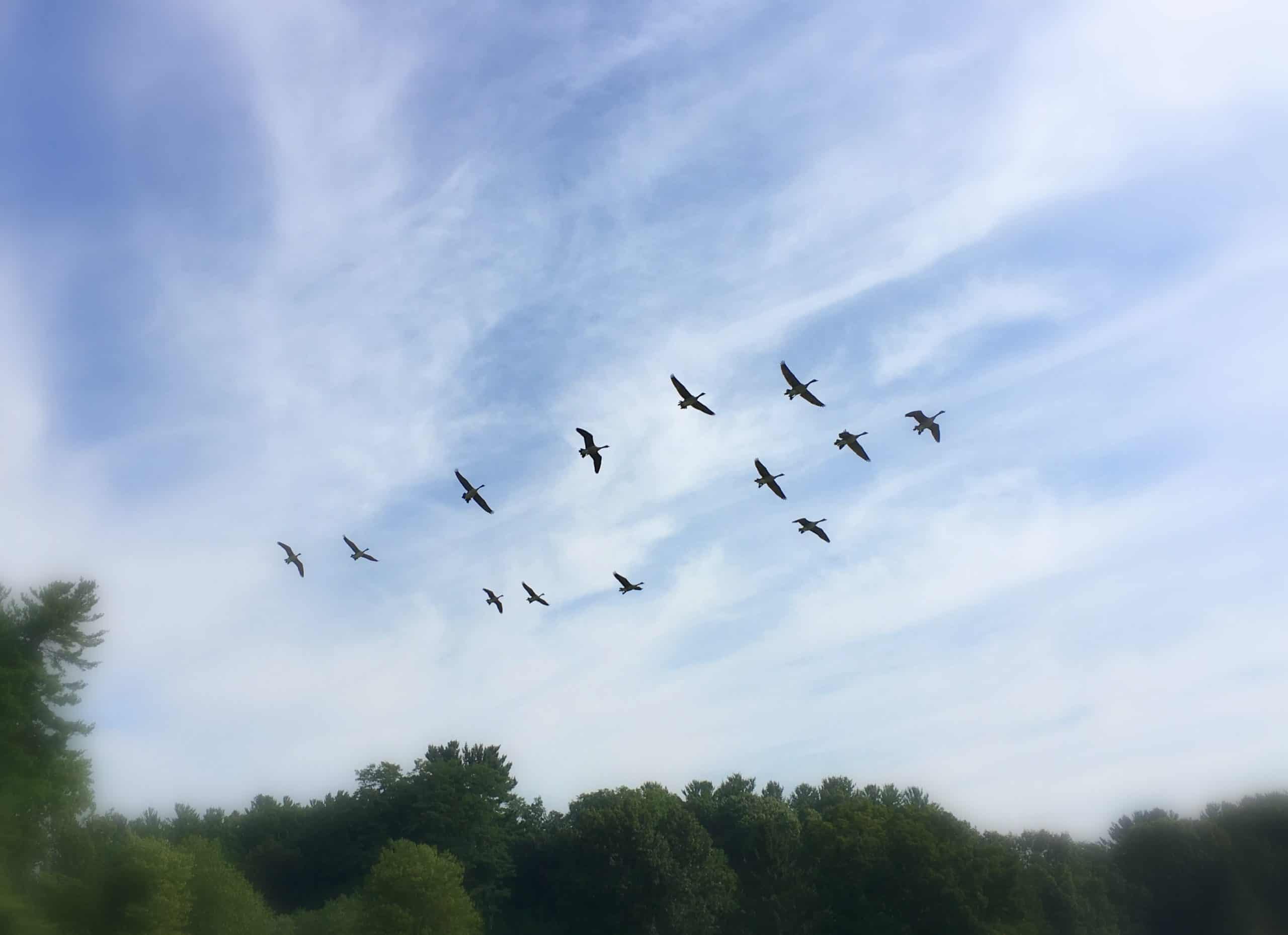 You don't need fixing!
There's nothing in you that needs fixing. We'll find your natural zone for fulfillment and success, and help you live more in that zone, which so happens to make others around you feel happier and more successful too.
With a little clarity about your natural talents and your callings, and some understanding of how to navigate in an extrovert-dominant culture, you can have the career you want and have the impact you crave.
What I Help With, and Don't Help With.
I've coached many introverted women in leadership roles. I have helped them:
understand themselves and their valuable strengths,
develop confidence in their decision making,
feel more confident overall without having to use an extrovert mask or join in the boys' club,
clarify their best leadership style and vision,
deepen resilience for managing differences and change,
manage their inner critic,
move toward a career they love,
define their true definition of success beyond external expectations.
find more ease with communications with their team, including cross-cultural communications,
compassionately discover their cultural blind spots and find a new way,
clarify their life purpose and the impact they want to have in this life,
tune in to and activate leadership as a service.
If your primary focus is just to move up the corporate ladder, that's not my focus. My life's work is focused on help you live from a sense of authentic purpose and service.
To me a great leader is about:
listening, learning, staying open, non-reactive, and flexible.
developing people and teams.
knowing their values and living their values, not just put them on the wall.
being a role model.
From my clients:
In a short period of time, I was able to bring some focus into my life — relying on Val's guidance to find the answers locked within myself. The customized structure she provided during, between and after sessions was refreshing. I found it helpful to work with an unbiased person in a non-judgmental environment. I definitely would recommend others who are looking for some guidance in their life to work with Val!" ~Jenn Turner, MBA, Western Mass
Val has a way of creating a comfortable space, and at the same time, really taking you to the limit to unleash your fullest potential. After our coaching sessions, I always feel invigorated…and the thing is…it's not the kind of electricity that fades…. I have found ways to unleash what's already inside me to be much more productive and creative with her help. Thanks Val, you are a God-send!!"  ~D.O., New Haven, CT
Val is a total game changer. She helped me to get clear on what it was I really wanted to be doing. She pushed me to explore not only what I was currently doing, but to look into the future and get a glimpse of what it could look like. I recommend Val to anyone looking to make a change, or trying to explore their possibilities." ~C.S., NY
Frequently Asked Questions
Who is a good fit with your coaching?
My coaching services are perfect for you if you resonate with most of these:
You want to enjoy a fulfilling sustainable work experience.
You are open to change in order to bring your best use to the world, even if that sounds scary at first.
You want to include a sense of intuition, spirit, heart, or internal alignment in your work life.
You like the sound of clarifying your unique values, purpose, strengths, and vision (even if you're not sure what all that means).
You know you can get things done, if you just knew the right direction, and well, if that inner critic weren't so loud.
You relate to being introverted or somewhere in the middle between introvert and extrovert ("ambivert").
You might also find this useful:
Quiz: Will You Benefit from Val's Coaching?
If your primary focus is just to move up the corporate ladder, that's not my focus. My work is focused primarily on deep clarity and confidence, and living from a sense of authentic purpose and service.
What does coaching look like with you?
I'm not about a pushy or "just do it" approach — it's about uncovering the excitement that naturally drives progress. We also deal with the practical real world in all its mess and beauty.
We start with discovering where you're at now and what's in the way. From there, we go step by step to find deep clarity about who you are and what you're already great at (which is often hard for you to see yourself). That discovery process naturally uncovers the confidence inside you.
The fog that hid your path starts to lift and we can see what next steps make sense in a practical way. I continue to support you as you take steps forward exploring your new goals, continually building on your clarity and confidence, and realizing more and more of what you were longing for.
When you start a new career or new business, I help you move into this new life with more ease.
I help with both the practical stuff and the inner stuff. You know, that fear stuff that kicks up at all the wrong times? We deal with that.
Do you use assessments or a skill development process?
I'm not a corporate leadership skill development coach. That type of coach might use assessments such as "360° reviews" and then help you develop particular skills and then measure progress. That has its place but it's not what I do.
I'm focused on your authentic vision and bringing out the best that is already inside you.
To that end, some assessment tools can be useful for understanding what your strengths already are, which builds confidence and clarity. And it can help you make choices that align with your strengths and values. It can be so freeing.
I don't use assessments to put anyone in a box. We take what is useful and drop the rest.
I have found that Myers-Briggs Type Indicator (MBTI) and CliftonStrengths (formerly StrengthsFinder) are quite useful if done in a supportive individualized context. They have been used in negative ways in workplace contexts and that's not what we'd do.
What's your background?
Here are a few career highlights that might interest you:
Over 11 years as a self‐employed professional coach, mostly helping business owners and leaders.
Graduate of the Coaches Training Institute, accredited by International Coach Federation.
Featured expert in the media (including an advice column) – especially on introverts at work.
20+ years in management (including human resources, health care, and marketing fields).
20+ years in marketing and communications.
20+ years experience in public speaking and leading trainings for adults.
5 years of training in conscious communication (also known as non-violent communication [NVC]), a powerful tool for useful and easeful communication.
I've served on boards and various service organizations and I know how good and bad it can be.
I have trained in sociocracy, a powerful system for inclusive leadership.
I'm a fan of regenerative leadership and business, B Corps, and other models that go beyond the old paradigm for growth and profit at all costs.
Can my employer pay for leadership coaching?
Sometimes your employer would be happy to pay for coaching for you and I have done this before.
After we have an initial call to determine the fit, and then if you want to pursue payment by your employer, I can provide a handout to help explain to them about how leadership coaching with me works.
I don't disclose anything about you to your employer. That is between you and them.
Do we meet by phone, video call, or in person?
We can meet by phone or video call. Your choice. You can be anywhere in the world. I'm in Northampton, MA, USA.
---
Next Step: Let's See If There's a Match
Check out this quick quiz below, to get the ball rolling. From there, you can book a free initial consult.
Or if you're just browsing for now, that's fine. Let's stay in touch. Subscribe for updates below.