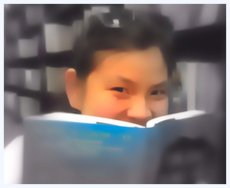 Are you tired of people asking you
"Is something wrong?"
just because you're being quiet?!
There's nothing wrong with you.
Quiet People are AWESOME!
…Then why does it feel so awkward or frustrating!?
It's not easy living in a culture that seems to favor louder people and expects you to become louder too. And it's so hard to feel confident and valuable when the conversation keeps passing you by.
All that drain on your confidence can snowball into feeling more and more nervous to speak. Stuck re-thinking everything, worrying what others will think. Ack!
I've been there. I can help. I was once plagued with heart-racing awkward shyness, and I felt so trapped! I didn't understand my natural introvert strengths. I just felt bad for not being more outgoing. I don't want it to be so hard for others. I'm out of that struggle today and I know the way out."
~Val Nelson, life coach/ introvert/ group host
Come hang with your tribe
(introverts, shy, quiet, reserved, highly sensitive, deep thinkers…)
in this peer mentoring group for adult women.
**Talking is optional in the group. You can still benefit from listening.
The Club is for you if you relate to any of these: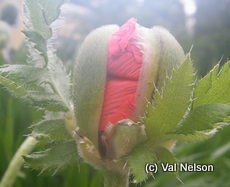 You want to find more ease with speaking in groups.
You're craving more ease in social situations.
You want to have a say in things.
You want to start a new job on a confident note.
You want to be more comfortable bringing up concerns with professors or bosses.
You want more ease with speaking your mind when something bothers you.
You want to stop apologizing for wanting quiet or alone time.
You want to build confidence and skills for leadership roles.
You want to have more faith in your ability to achieve what you want to.
You want to learn some ways to have a break from over-thinking and worrying.
You want to make sure you make good decisions about your career path based on more self-awareness and confidence.
You want to help other quiet women feel more confident.
Be part of helping each other find the easier path.
If you ever relate to being introverted, shy, quiet, quiet-loving, reserved, re-thinking everything before speaking, or stuck wearing an extrovert mask…
and you are an adult woman…
You're invited to join the "Quiet Girlz Club."
Limited to 5 women.
Every woman deserves to be heard and understood.
Every woman has so much to offer.
Every woman has fear and can learn to manage fear.
What Happens in the Club?
You'll get to learn and explore along with kindred spirits. And you'll get to help each other. Your experience can be just what someone else needs to hear!
What it's NOT:
It's not a therapy group. It's a learning circle.
It's not about helping you become someone else. There's nothing wrong with you!
It's not about learning a few tricks.
There's nothing forced. You don't have to talk if you don't want to.
Instead we'll explore things like:
Learning about what shyness and introversion really are, and why that matters.
Noticing your natural strengths (which builds your confidence).
Learning what fear really is and how to manage it.
Uncover what really matters to you. (Tapping into passion can trump fear!)
You'll learn the easier ways to speak up when you want to, instead of trying to fit in with the talkative or extrovert style.
We can talk through specific scenarios in your life.
We will also discuss how all this applies to making life and career choices you'll love. (As a career and life coach, I can provide some insights for you that most people don't understand… until they're getting burned out in the wrong field!)
And you'll get to help design the group as we go. I bet you have great ideas for how to make the space comfortable, fun, and useful.
The group itself will be designed for introvert sensibilities, unlike typical group formats which tend to favor extroverts. For instance, talking is not forced, and there's time to think before talking. You'll have breathing room. A refreshing retreat.
About the Facilitator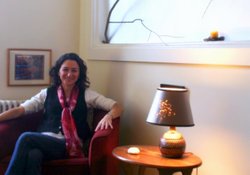 My name is Val Nelson and I'm a life coach in Northampton. (This photo shows me in my office.)
I have broken free of the struggle to speak up and be heard, and I no longer feel bad about my introverted nature. I love being an introvert! I have studied how I did it, and how others have done it. I know how to help. I feel called to pass it on.
I have helped many people find that ease and confidence where there was so much stuckness. I bring my own ex-wallflower experience, my teaching experience, my leadership experience, and my coaching training and experience. It works. I'd love to hear from you.
Val has a real knack for helping introverts and shy people feel comfortable in a group setting. She's masterful at connecting with people and knowledgeable about coaching and the challenges and joys of being an introvert. Really, she's an expert at helping people figure out how to pursue their dreams, in a way that matches who they are. I have known her to be helpful to my introverted daughter, who found her kind, trustworthy, and more helpful than she had imagined. Not to mention, Val is wonderful model of a smart woman who finds success making thoughtful choices about her life!" ~anonymous
Meeting Dates, Times, and Location
We meet monthly, for 75 minutes, via videoconference, so you can call in from anywhere. There will be additional opportunities to interact with each other between meetings too.
Time and day to be determined by popular demand of the group members.
Group Cost
Those who are already part of my individual coaching (2-3x/month) can join for no added cost. Others can join for $100/month.
How to Begin
Let's schedule a free initial call.
Before someone can join the group, I want to have a conversation so we can decide if it's the right thing for you.