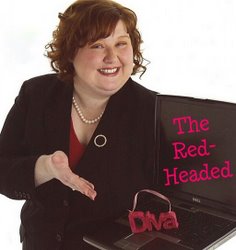 I think you'd be surprised how much clothing comes up when talking with my career and business coaching clients. What is it about what we wear that seems to have such power over us?
Haven't you put on a nice outfit and you suddenly feel like a million bucks? (Like The Red-Headed Diva shown in the photo.) Conversely, the wrong outfit can ruin your mood.
Sometimes we pretend we're "above" that fashion stuff (while we secretly watch makeover shows). Let's forget about judging or questioning it. Instead, let's take a lesson from the drag queens who know the power of a great outfit!
Let's consciously use that power of our clothes for our benefit.
Continue reading →