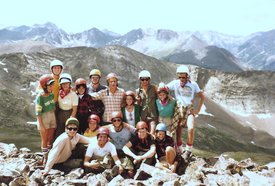 When you hear someone take on a big challenge or make a big investment in their business, does this kind of thought come to mind?
That is too big for little ol' me."
Hate to break it to you… but if that's what comes to mind, then you're exactly the person who needs to take on a challenge. Your shrinking habit will get worse over time if you don't push on those limits. Your fears will get louder. Yuck.
I'm not saying go quit your job tomorrow without a plan. I mean, find that stretching edge that has a gulp feeling. That's where growth lives.
I'm telling myself this as much as you, because I'm at one of those moments in my business where I need to take a brave step and the "too big" voice is creeping in. So here's encouragement and a free worksheet to help: