Oh my, if you ask introverts one of their biggest dislikes, it's meetings. And yet, if we stop going to meetings, we risk losing the chance to have a say in the things that effect our lives. Plus we have valuable ideas to add. It matters to the groups we're part of, and to the greater good.
So… then what if we hate meetings?
I've discovered over time the problem is that most meetings are poorly led and that makes it a problem for everyone. It's just that it's mainly the introverts who notice the problem because meetings work poorly especially for us.
I ended up explaining my thoughts about meetings and how it can be easier for introverts, and for the good of all, in this advice column.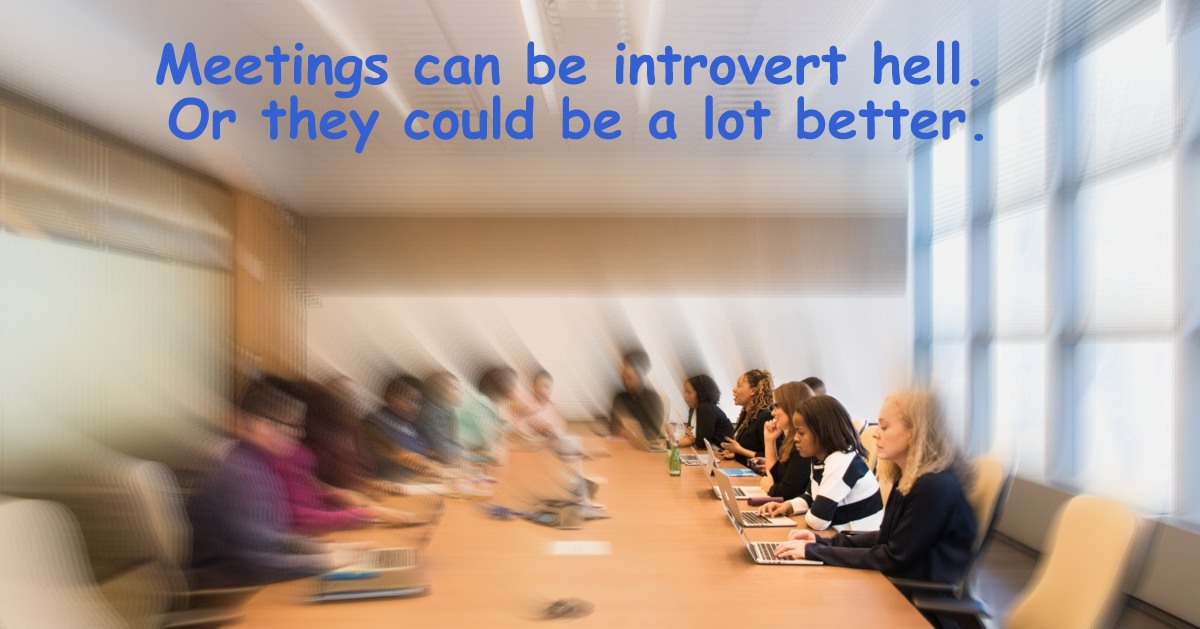 ---
Dear Val,
How do I survive the "theater of meetings"? As an introvert, I don't feel comfortable with the real-time verbal sparring and arguments.
I don't have the snappy comeback, the rhetorical parlor trick that sways the boss or wins people to my side. My head gets so full of various ideas that I'm just not ready to pull it together in a neat package of words. And by the time I might be ready to share something, the conversation has moved on.
Because of all this, I don't like meetings, and it shows. People can probably sense my discomfort. So what should I do about meetings when I am so uncomfortable?
–Miffed about Meetings
Dear Miffed,
I'm so glad you wrote about your struggle with meetings because just about every introvert I know has described a similar problem. After networking angst, it's probably the top concern I hear. So we need to talk about it!
I'll explain and provide for some meeting survival tips for introverts.
Continue reading →