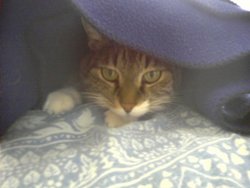 There's so much stress over the words related to our work. You're not alone in that struggle.
Even if you have some memorized answer to "What do you do?", you probably still worry about whether you're using the right words.
I especially notice this struggle when it comes to describing a new business or a cause that you're really excited about. It feels like there's no possible way to capture all that is in your heart about it. Using only a few words to capture it feels like you're cheapening it somehow. Sound familiar?
If you get really tripped up on the words and you're rethinking it over and over, you might be an introvert.
We introverts are at higher risk of over-thinking our words. That's me. Although it has gotten easier so I'll share some of how it got easier.
While it's an asset to naturally think things over thoroughly, that can cause trouble too. The worst is when you're thinking and thinking, then you start feeling more nervous about getting it right, and negative thinking can take over. You know that feeling? Yup.
Think about all these words you have to come up with for a business, for instance. The list itself is overwhelming.
Business name
Tag line
Your title
A brief description of what you do (the dreaded "elevator pitch").
Business card words (It's so small!)
Words for your website's Home page (What the heck?!)
Words for your website's About page (Credentials? Your personal story? Your philosophy? Huh? How personal to get?)
What to say in an introductory video
Your Linkedin profile description
Your email signature
What to say when a journalist interviews you about your work
Your bio for an upcoming presentation
Then there's the presentation itself!
I'm sure you can think of a few more.
What to say when you're "on the spot"?
If any of these items on the list cause you to tense up, you're in good company. Finding the words is one of the hardest parts of having a business. And the same goes for a cause you're working on, a new career direction you want to pursue, or anything to do with what you do.
OK, now you get the extent of the tongue-tied problem.
Here's why it's so hard, and what to do about it. Continue reading