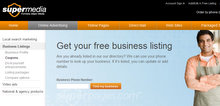 You'll get a big boost for your business's visibility if you are listed in a few key places on the web. You don't even need a website yet. You can get found now.
I know, there are zillions of options for online business listings, with a wide range of prices. Many good ones are free but which ones are worth your time?
Here's my cheat sheet for you, based on my years of real-life experience with many types of local businesses.