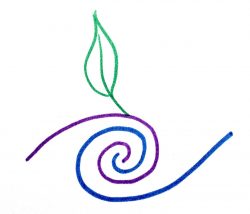 The Explorers Group is for those exploring new directions for making your truer work come to life, such as through self-employment, employment, or a hybrid.
If you are in that in-between space and trying to balance a lot, it can feel too hard and too lonely.
Getting practical guidance and moral support for the journey can help bring clarity and calm. 
The Explorers Group is designed especially for introverts and highly sensitive people (HSPs), from small group size to meeting style and to the kinds of career/business guidance. I get it from personal experience.
I've rarely felt a sense of community. I joined the Explorers group and it became an incredibly nourishing part of my life. Introverts are wired to seek solitude, so it can feel like a lot of work to create new meaningful connections. Val finds incredible people and then folds you into a group that creates an intimate structure for sharing, learning, and support. It feels magical. I recently felt able to take a leap of faith in my career because I know I'm not alone: I have friends who see my gifts and will remind me if I forget." ~Jessye
Do any of these feel familiar?
Feeling alone and spinning with your career or self-employment questions and decisions.
Wondering how to move forward and have a balanced life at the same time.
Dreading "putting yourself out there" in the world.
Trying to make decisions from a place of lack, instead of from a clear plan.
Feeling like a misfit sometimes when it comes to work options or self-employment.
Or just wanting to be part of a community of others who care about living and working from their purpose.
To be held with such care in times of difficulty is such a gift."
~MH
Explorers group members experience:
restorative energy,
life-changing mindset shifts on how fulfilling work can be,
deeper clarity and confidence about what they have to offer,
faster results,
acceptance of whatever pace is realistic for you,
easier decision-making and reduced self-doubt and overthinking,
the rare and powerful experience of being in a space with people who really get it,
practical help for new technology and writing feedback,
new networking connections,
occasional collaborations, and
overall more fun and ease in pursuing their mission-driven work.
From the beginning, Explorers has felt like a safe and sacred heart centered space where I'm able to connect to others who accept and understand my true self. I'm so grateful for the generosity of spirit and pillar of support the group has continuously offered in working through where I am presently and next steps in my journey."  ~Lillian, introvert/HSP in transition.
Group Program Overview
We combine these 4 necessary ingredients for living your purpose in this crazy world:
Practical guidance and support (for wherever you are on your journey).
Learning (using a step-by-step heart-centered framework).
Kindred spirit camaraderie (with people who get you).
Calming energy.
Members tell me they are amazed by how calm they feel in our meetings, like an oasis.
What's Included:
Monthly small group gatherings (90 minutes, up to 6 members) with Val's facilitation, including time for exploring relevant topics and finding ease with what's most current for you.
An easy-to-follow map that breaks things down in a way that calms the mind and heart.
Learning modules to help support you with whatever step you're on. (Modules include both inner and outer work, from fear busting to career clarity and business content creation tools.)
Access to ask Val questions between meetings.
Regular opportunities for co-working sessions that open with a guided grounding to jumpstart a block of concentrated work on your goals.
Buddy matches between meetings for keeping the community connection strong.
Opportunities for business writing feedback, technology hand-holding, and other connections between meetings. This is a meaningful community of support.
Opportunities to help shape the group format and topics.
An introvert-friendly format so you're sure to have your best zone for connection.
Connection to Val's large network for help with new connections, and spreading the word about your offerings.
Incredible progress, clarity and new connections made. Gained waaayyy more than I anticipated from this group… THANKS!!!
~group member
Is This for You?
It is if you relate to all of these:
You like the idea of having a sense of genuine community with your kindred spirits.
A desire to have a positive impact in the world.
You enjoy learning and growing.
You are drawn to things like mindfulness and work/life balance (even if you struggle to fit it in).
You're able to get things done, at your own pace, when you know what to do.
You lean towards introversion and/or high sensitivity or you at least want to make sure your work is balanced with your energy needs.
You're probably a woman or feel supportive of women, who tend to be the majority in my groups.
You actively embrace diversity and inclusion of all kinds and are committed to treating each other with respect and humility when you don't understand someone else's views.
You don't expect the group program alone to address everything you need.
You can learn more about the group and cost options below.
---
My Mission and Background for Group Leadership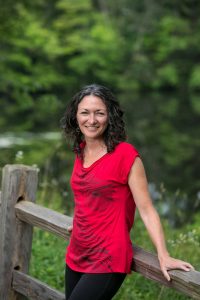 My mission is about helping other heart-centered people bring their needed gifts to the world in a sustainable way.
I bring over 11 years of being sustainably self-employed as a business/career coach, using a heart-centered approach. I've learned how to make it work for both my wallet and my energy needs as an introvert and highly sensitive person.
Much of my career has included leading groups in some form, and I've had formal training in group facilitation and adult learning. I've developed my facilitation and teaching skills into a core strength.
I've included small groups as part of my primary offerings from the beginning of my business.
---
Group Logistics and Frequent Questions
Will I fit in?
Explorers members are usually in or creating a "for now" income source and are wanting to move towards something more aligned with their true values and strengths.
Members are at various stages and have various amounts of time to devote to their explorations. There's no judgment on your stage or pace.
Everyone has something valuable to offer, from listening and relating, to sharing ideas (if asked for). (That includes you too.)
I won't push you to do anything, but I will reflect your own truth to you, and call you forth to take meaningful step-by-step action, as feasible in your circumstances.
If you're not sure if it's a fit for you, but you find yourself drawn to it, we can figure it out together in a free call.
Some members have moved into something new and still choose to stay with the group for the ongoing camaraderie and support in their next stage.
Sample Topics Covered
We walk through a set of steps together, and you can bring whatever topics or challenges are most current for you. Here are the kinds of topics we discuss:
How to explore your ideas.
How to manage this phase without running out of steam.
How to try on new territory without freaking out or going broke.
Stages of career or business development and where are you on the map.
What does it take to be self-employed?
What kind of support do you need and how to let it in.
Checking in with your values, purpose, and positive impact.
How networking and client attraction can work best for introverts.
Understanding fair exchange for your work and building confidence for seeking fair pay.
When does the group meet?
One of the Explorers groups meets the 2nd Fridays of the month at 1pm Eastern time. It is currently full.
A new Explorers group is starting in June 2021, most likely the 2nd Thursday of the month at 1-2:30pm Eastern time. Final day/time could be altered by unanimous agreement.
There are other opportunities to connect between the monthly cornerstone meetings, explained in the list of what's included, above.
What are the meetings like?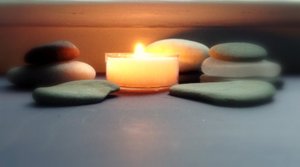 We're keeping it simple, because wouldn't simple be nice?
People often describe the meetings as their place to pause and breathe, and find their footing amidst it all.
It's a peer connecting environment that I host and facilitate so that connection and learning is maximized.
I bring my career and business expertise as part of it, and I also help to draw out the wisdom of the group.
I bring coaching and facilitation methods and tools that support a balance of being and doing. Nothing is forced. Everything is introvert-friendly. Everything is held in confidence.
When could new people start?
As space allows, new members can join at any month.
All members will have done at least two private sessions with me, and/or participated in my Career Clarity Course.
That way all members will be get caught up with a common mindset and structure, and I can make sure you have all that you need to get the most out of working together. I want to make sure this is a good investment for you. We can discuss this if you have concerns.
Is there a time commitment to the group?
New members begin with a six-month commitment to the group so we can form strong connections. It's not a drop-in group.
If however you realize after the first meeting that it isn't for you, you can certainly stop then.
After your initial commitment, you can end at any time, with notice of one month so you can attend at least one more meeting in support of you and the group having a sense of completion.
The group is ongoing and incorporates a 12-month curriculum.
What is the cost?
To meet a variety needs, these tiers are available:
$177/month for all group benefits (as listed in "What's Included" above).
$367/month for group program plus individual coaching 1x/month.
$550/month for group program plus individual coaching 2x/month.
$700/month for group program plus individual coaching 3x/month.
Many members are including some level of individual support (in tiers 2-4). We can discuss which plan makes the most sense in your situation.
What's it like to combine individual and group coaching?
When you combine individual coaching and a group, you can make faster progress and have solid support for your decision-making, planning, and getting real with money and making practical progress.
I also notice that the combination keeps that inner critic quieter too.
Combining individual and group coaching is a perfect blend for me, where I benefit from the unique value each can offer me. A powerful combination! I'm so glad I have this one-on-one time to explore more deeply." ~N.F.
Do we meet by phone, video call, or in person?
The group meets using Zoom, a video conference platform. For individual sessions, we can meet by phone or Zoom. You can be anywhere in the world.
If you feel bad that you haven't been able to get more done on your own...
We are built for understanding and restoring ourselves within community.
That is our true nature. Coming together "around the fire" for stories and connection is our heritage.
Over and over I've seen my clients come into groups and find the mental and soulful rest they need, as well as the renewed energy and clarity for next steps. It works, just as it has throughout human history.
The "lone wolf" idea is a false and harmful notion. We are not built for self-sufficiency, no matter what this Western individualistic culture tries to tell us.
---
Next Step: Let's Talk About It.
If you are curious or feel the Explorers Group might be a good step for you, please start here to get access to my calendar so we can find a time to talk soon.
I never pressure anything. We'll just figure it out together. That would be nice.
Feel free to pass this on to others who might be interested.