Are you a coach wanting to get your business off the ground? Wishing someone could walk you through to make it easier?
Or are you an introverted coach who is needing to get your current business more aligned with your income needs, your energy, and your sense of purpose and meaningful impact?
It will save you time, money and heartache if you stop doing it alone.
I help new and seasoned coaches, who lean more introverted, to find their unique sustainable path, including resolving specifics like: niche clarification, systems, pricing and packaging, easeful (heart-centered) client attraction, and handling initial calls.
Working with Val Nelson dramatically changed my business. Her superpower is hearing the essence of clients' concerns and gently pulling forth the substance of what needs to shift. As a solopreneur, I learned both the practical dimensions of my business (what to charge and how to articulate its value) as well as the heart-centered, nuanced dimensions of my business focus. I'm so glad that I've been able to work with her and take my business to the next level."

~Maggie Graham, Career Coach
If something feels stuck, it probably does NOT mean you're bad at coaching or bad at business. Instead, it probably DOES mean something is out of alignment. Don't keep pushing on the wrong door. Let's find the right doors for you.
______________________
I offer one-to-one coaching and small group coaching.
A combination is most common.
______________________
Mentoring for your growth as a business owner and a coach.
You can grow your business and expertise more quickly when you have the right kind of support. Don't reinvent the wheel.
I've had my own business since 2009. I am 100% self-employed and self-supporting as a coach. I'm talking about my income after business expenses (including insurance, professional web design, and software expenses). I regularly check in with my own mentor coach to keep it flowing.
I've made lots of wrong turns along the way and it soothes my soul to help others avoid those pitfalls. (I mean, I gotta make good use of all those past pain points, right?)
I've helped many other coaches, and I've witnessed their amazing blossoming as self-employed coaches.
We can uncover what's in the way and get things flowing.
We'll look at these kinds of things that might be weighing on your mind:
Dealing with your top worries right away.
Choosing a niche that leads to more business, not less.
Designing your services, pricing, and packaging.
Attracting your ideal clients, in a way that feels good, not icky.
Finding the words to describe your business, online and offline.
Making smart website and social media decisions, before throwing good money down the drain.
Finding your confident voice for your coaching and initial calls.
Handling sticky situations and when to say no.
Deciding whether and how to add group coaching programs.
Setting prices confidently and authentically.
Planning and doing the math. (Yep, can't hide from the math.)
Knowing where and when to invest in your business.
Setting up systems and software that work for you and your clients.
Finding your unique flow zone for peak productivity and creativity.
Keeping your fears and potential overwhelm in check.
Figuring out when and how to let in assistance.
Making sure all this stuff still lines up with the vision and purpose you have for your whole life. You can have a successful practice and still not be happy. There's more than meets the eye.
Doing all these things in an order that makes sense and saves time and money.
And then there's your social justice values and how that fits in to your work. Let's talk about that too!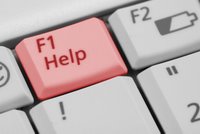 You can see that there are many moving parts and it can feel overwhelming at times.
Oh my, as I write this, I'm remembering how I was so overwhelmed in the beginning. It felt like I had to do everything at once and my head was spinning! I'm so glad I got help and continue to receive mentoring from my coach.
You don't have to reinvent the wheel, and you shouldn't try to do it all alone. No business succeeds without strong support. The "lone wolf" idea is a myth.
It doesn't have to be so hard.
Next Step: Let's Talk Soon
Let's get you some stress relief sooner than later in a free initial consult. We'll sort things out together and figure out a good next step for you. There's no pressure to do more.
We can talk about individual support for you and/or my small group communities.
One of my groups is specifically for career/business/leadership coaches. (See mentoring group for coaches.)
It will save you time, money and heartache if you stop doing it alone.
You might also find this useful:
Quiz: Will You Benefit from Val's Coaching?