Are you aching to bring your full potential to the world, but worried about money decisions, the personal exposure, or how you'll find time to breathe?
Head spin? Feeling alone with it all? Tense shoulders, tight chest, pit in your stomach…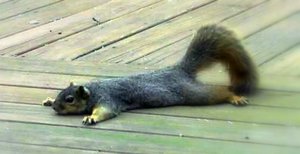 Your body is telling you something needs to shift. (Maybe your spouse is telling you too.)
I have been there. Now it's much easier and I love to share insights and tools that will make it much easier for you too.
Hiring Val as my coach brought me so much more than I expected. I hired Val to help me get a business off the ground to realize (with her help) it wasn't the right business for me. She helped me follow my heart to find what feels right – not what I "think" is right. My business is doing great and I continue to work with Val! Don't hesitate in hiring her – it's so worth any investment!"
~ Cindy S.
How I Help
I can see the path even when you're stuck in the fog. If you're like me, you also want to talk to someone who understands your big heart and your quiet-loving soulful nature.
I can help you make the right decisions for you, from a calm place, before you waste time, energy, and money on the wrong path that you think you're supposed to do.
I help you create the sustainable, meaningful, and calm life you really want.
I'll let more of my clients help explain:
I've known inside for a very long time that I wanted to be an entrepreneur, but you really helped me to shed those layers of fear & discouragement. I sometimes can't believe how confident & proud I am feeling these days and
I am so elated when I realize it is not all a dream.
Thank you!"
~
Amber Ladley, creative entrepreneur
Click to show more stories...
Being a solopreneur can be incredibly isolating and a good bit overwhelming at times. I was also planning a wedding while trying to grow my health & lifestyle coaching practice after a relocation from NYC. Working with Val helped me stay focused, grow, and move forward sustainably. I'm projecting at least a 200% growth in revenue this year and feeling ease accomplishing that, instead of gross about marketing."
~Kara Snyder
There seems to be a bit of magic to what you do. I try to explain it, but I can't quite capture it when telling others. I know that this decision to leave my job, and the transition into this next phase has gone so much more smoothly than it would have otherwise. I am more confident moving forward, more aware of my abilities and what I have to offer. I'm staying brave even when fear kicks up."
~ Lauren, Western Mass. (budding entrepreneur)
Let's get you some stress relief sooner than later:
Request a free Stress Relief Call here.
Or keep reading for more details and to see if it's a fit…
---
Frequently Asked Questions
Is this for me?
Yes, if you resonate with these:
You want to enjoy a fulfilling sustainable self-employment experience. You may already have that sometimes, but you want to keep it strong and growing… and with breathing room.
Your business or business ideas revolve around providing a heart-centered service.
Your primary focus is close to your heart, or you want it to be even more. (That's the SOULpreneur way.)
You want to include a sense of intuition, spirit, heart, or internal alignment in your work life.
You want to do business in a way that is ethical and socially responsible.
You sometimes feel reluctant or tongue-tied about the business and marketing side (e.g., what to charge, marketing plans, choosing a niche).
You want to make noticeable progress in a smart way without reinventing the wheel.
You think you might benefit from working with someone who understands introversion and/or high sensitivity.
If you're an introvert who wants to follow your callings, you're right up my alley!
I don't coach people who "just need money," or who want a quick fix, or who don't care about having meaning at work. I get that we all need money, and we'll solve that, but if that's your prime motivator, I don't believe your business will be sustainable over time, and it's not what I'm about.
What kind of outcomes can you help me with?
I have helped people with all of these common needs…
Defining your heartfelt business vision that energizes you and soothes your soul.
Clarifying a niche that helps your business thrive, and makes your heart sing.
Deciding whether and how to take the self-employment leap.
Charging what you and your audience can feel great about (the dreaded pricing questions!).
Finding ease and success with client attraction.
Finding your confident voice to prevent those awful tongue-tied moments.
Developing authentic (non-icky) wording about your work.
Making good decisions about when and where to invest. (By the way, a website is NOT the first step.)
Preventing (or recovering from) burnout, and finding a sustainable work/life harmony.
Managing change.
Making friends with the business side of business.
Deciding when and how to hire help.
Needing a thinking partner along the way.
There's a lot of moving parts to consider if you're going to have a successful and enjoyable business. Don't let the overwhelm make you think something is wrong with you or your ideas. It just means it's time to let in an outside perspective and get realigned.
I'm so happy that I called you. Things don't feel so hopeless anymore. Other things feel more manageable. My husband said he's noticed a big difference in me since we started working together and is glad that I'm devoting the time and money to this."

K, Western MA (after only 5 sessions)
Do you help introverts to be more extroverted?
I am NOT about changing introverts into extroverts or "fixing" anything about them.
I'm about helping you align with who you are, including your unique strengths that feel like natural flow. That's where the gold is!
What about my energy and work/life balance?
I'm not about business growth at any expense. That's a losing battle in the long run.
Turns out, it's a very practical thing to listen to your heart and your energy because your business won't work without it.

It IS possible to feel calm and fulfilled at work and after work. Yes, you can even enjoy the marketing stuff and the money stuff too… IF your work and your marketing methods are aligned with your heart and your nature.
I've got a simple approach to business that is ideal for introverts and highly sensitive people. You'll start understanding what I mean in our initial call.
What does business coaching look like with you?
I'm not about a pushy or "just do it" approach. It's about uncovering the excitement that naturally drives progress.
We also deal with the practical real world in all its mess and beauty.
We start with discovering where you're at now and what's in the way. From there, we go step by step to find deep clarity, confidence, and momentum that works for you.
The fog that hid your path starts to lift and we can see what next steps make sense in a practical way. I can continue to support you as you take steps forward exploring your new goals, and realizing more and more of what you were longing for.
I help with both the practical stuff and the inner stuff. You know, that fear stuff that kicks up at all the wrong times, we deal with that.
Something unusual I offer is that I am a "connector" type, which means I often know someone you might need to know. You can tap into my large network which is a big shortcut.
Is it the right time for a business coach?
Having spinning thoughts or confusion is a good time to call. I'll help you sort it out and find some breathing room.
I will honestly tell you if I think it's a good investment for you or not. I have told people no plenty of times. I simply can't encourage you to do something that won't be a fit.
Maybe you're thinking you should just take another webinar or read another book or push yourself harder. But those are not enough to get a business and work/life balance into shape.
All successful business owners have support in the background. It takes more than ideas, cheerleading friends, and New Year's resolutions. It's not your lack of willpower or something broken in you.
Don't keep waiting for the fear to magically go away. (Psst, fear doesn't go away but it can be managed.)
Coaching is a proven method for getting unstuck and living your full potential, despite the fear.
Val has a way of creating a comfortable space, and at the same time, really taking you to the limit to unleash your fullest potential. Working with Val is playful, exciting and very productive. After our coaching sessions, I always feel invigorated…and the thing is…it's not the kind of electricity that fades…. I have found ways to unleash what's already inside me to be much more productive and creative with her help. I always look forward to our sessions and meetings and I'm so glad I started consulting with Val!!! You really must experience what I'm talking about to truly understand..!! Thanks Val, you are a God-send!! ~D.O., New Haven, CT
Do I need a business coach or business consultant?
These terms are sometimes confused. I combine coaching and consulting and find it is an excellent combination to get you moving forward fast.
All the practical advice in the world doesn't help if you're trapped in swirling thoughts, limiting beliefs, burnout, or a heartache from ignoring your heart. Coaching is a great way to get those blocks out of the way.
Then, with internal barriers addressed, I can help you make practical and heart-aligned decisions and take concrete steps in a productive order.
In other words, I bring both coaching and consulting, as needed. We combine head and heart wisdom for the highest good.
What about group coaching?
I believe strongly in the power of community with kindred spirits, especially for solopreneurs who too often feel alone with it all. That's why I offer small groups for you too.
My individual coaching plans include access to one of my groups, if you're open to trying that. When we talk, we can discuss the best options for you in terms of individual coaching, group coaching, or a combination.
Why Val?
People tell me they appreciate my balanced approach to keeping both the heart and the practical stuff on the table, in a way that feels soothing and doable.
One client told me her practical-minded husband could finally relax when she showed him what we were working on. And she was happy because it all fit with her heart-centered nature.
The most important thing about choosing a coach is that it should feel like a good fit. We can figure that out when we talk, but here's a little background about me and my focus.
I specialize in helping introverted women who want to bring something meaningful to the world, and they often don't relate to the typical cookie-cutter business tips, which happen to be geared mainly for extroverted men. I help both those who are already self-employed, and those considering it.
Before completing professional coach training and starting my private practice, I gained valuable skills and experience in business management, marketing and communications, human services, education, and human resources.
One of my superpowers is to help people clarify and activate their unique superpowers so they can find their sweet spot for success. I can see the genius in you… even when you can't.
Since working with Val my goals have become clearer and my action steps more focused. My business has feet now, in a very short time I can see immense possibilities where there were only questions. She keeps the focus, holds the keys of relevance, nourishes the psyche and instills the spirit with a sense of willingness, no, passion for the next step. And if the next step isn't clear, she will change that!
~Pam White, Artist/Photographer, CT
How do I know if it will pay off?
Val's coaching has more than paid for itself. Her encouragement to believe in my own worth, to charge appropriately for my services and not to undercut myself when negotiating contracts has been invaluable.
~G, Northampton, MA
After an initial session to try things on, most people sign up for a month-to-month coaching engagement so we can make meaningful sustained progress. You can stop at anytime.
Consider the return on investment if your client attraction starts to flow, and that's just the financial side. Often, getting one new steady client can pay for coaching.
Think beyond money. How much is it worth to you to go from frazzled and drained to fulfilled and energized? Please don't wait for the heart attack.
I've seen my clients notice a difference faster than they expected. Small changes can make a huge difference. You'll feel better fairly quickly, then we start moving ahead with more ease.
What are some examples of how you've helped others and how long did it take?
Usually, we work on both short-term and long-term needs so that you can get some relief sooner than later with income or stress concerns, while we also move gradually towards something with long-term fulfillment and sustainability.
Three months is a typical minimum for best impact, but people stay as long as it feels right to them, so they can reach higher and higher goals. It's always up to you.
Here are some scenarios where change happened quickly because they were so ready:
One client was feeling stuck about publishing a new website, but she got past her worries after one session, launched a site she felt good about. Then we made sure it could be found in Google by her ideal clients, and she started booking twice as many clients after only three sessions. She was booked up with her ideal clients after another three months. She's doing more of the work she loves and feeling fulfilled on many levels.
Another client went from intense social anxiety in business meetings to feeling noticeably more calm and confident after only 3 sessions with me.
That kind of shift can happen for you too, if you're hungry for a change, and ready to try things differently.
What about costs?
In the free initial call, we can talk about one-to-one options, small group options, and a combination.
Everyone starts with a Discovery Session: info and cost here.
From there, if you choose to continue, we can usually find something to fit your needs and your budget.
Don't let concerns about price stop you from calling. Being in business means you have to invest something, strategically. Especially in the beginning. That's the nature of it.
In many cases, business coaching is a business expense that can reduce your taxes. That's between you and your tax accountant.
Do we meet by phone, video call, or in person?
We can meet by phone or video call. Your choice. You can be anywhere in the world.
---
Next Step: Let's See If There's a Match
Check out this quick quiz to get the ball rolling:
Quiz: Will You Benefit from Val's Coaching?
Then, let's get you some stress relief in a free initial consult. We can discuss both individual and group coaching options.
---
Let's Stay in Touch.
If you're just browsing for now, that's fine. Let's stay in touch. Get The Introvert Inspiration (occasional emails with event news, tips, inspiration, and access to my online community).