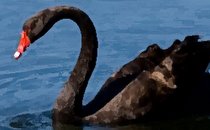 Are you hitting a wall in your life or livelihood, and wondering if it's time to regroup and see what's what?
Having a life coach who understands your unique ("swan") style can help you find your clarity,  confidence, and momentum for creating a life that feeds you instead of drains you.
I help you answer things like:
"Who am I? Why am I here?" and
"How can it be easier?"
What if you could…
Figure out what you really want.
Find a path that fits you better and makes a difference in the world.
Feel confident, as your true self.
Share your heartfelt ideas without worrying about being judged.
Learn new ways to do personal or professional networking that feel more real, more relaxing, and more effective.
Be free of the fear that you don't have the right personality to run your own business.
Adjust your business and marketing approach so that it's energizing and fun instead of draining.
Confidently and calmly ask for what you want, including fair pay.
Stop feeling like a freak just because you like being quiet or alone.
Benefit from your high sensitivity and reduce the challenge of it.
I help you find your true and easier path so you can bring your best self to your life and livelihood. It matters, to your well-being and to those around you.
I went to Val because I was contemplating a change [possibly self-employment], and I didn't have any idea where to begin or what I was qualified to do. I really didn't believe I had the skills to do anything that was very different from what I had been doing for the past 21 years. She helped me to believe in myself and showed me how to step out and make connections and begin to do all of the things that I was always able to do, I just never knew it. She has a way of helping you discover how to find what your inner self is telling you about your life's purpose. Then, how to move towards that purpose and truth." ~Robin in Massachusetts.
My clients enjoy these kinds of outcomes:
Clarity of life purpose and work direction.
Finding their "best use of me" in the world.
Transforming a draining business into something fulfilling and sustainable.
Finding their confident voice, even in once-dreaded group situations.
Sharing their great ideas and talents in authentic, comfortable ways. (That's not the same as bragging.)
Finding balance and reducing stress.
Relaxing with networking and dating for the first time in their lives.
Embracing being a swan in a pond full of ducks.
Starting a business with confidence.
Overcoming shyness.
Embracing the gifts of their high sensitivity.
And much more…
Val Nelson is an angel among us. I worked with her as my life coach during a big transition in my life. She helped me sort through doubt about my future by connecting me to my heart. In quieting my mind and connecting to my heart, I could finally listen to the direction of my soul. Through this work, I connected to my soul's purpose and have not steered from that forged path since. I honor the work she does and am so grateful for my time spent together. Feel like you need a change but don't know where to start? I HIGHLY recommend starting with Val." ~ Bridget C.
Introverted, Shy, Anxious, Highly Sensitive…?
Don't worry about the definitions of these things. (They are not all the same thing.) I've experienced it all myself and can help you understand what matters. I know what it takes to find the ease you crave, while still being true to yourself.
Coaching can help you rise above fears, chronic shyness, and self-judgment in all areas of your life. It's so freeing!
It's essential to your success and happiness to fully understand your introverted nature and how to work with it instead of against it. You might not realize how much you're trying to fit in with the dominant extroverted or harsh culture. It could be the source of that shoulder tension!
If you are always trying to be normal, you will never know how amazing you can be." ~Maya Angelou
This Is NOT About Becoming an Extrovert.
There's nothing wrong with our natural introverted temperament (and it's not the same as being anti-social or chronically shy), but what we do with it can make a huge difference in our lives.
Your quiet-loving nature is part of what's great about you. It's even a superpower so don't discount it until you know more.
With education and guidance, you can learn how to work with your best qualities in service of the highest good. You don't need an extrovert mask to be successful or happy or to make a difference.
What Is Coaching?
A coaching relationship can create movement even when years of therapy or self-help have not. (Therapy and self-help can be great for some things but won't work for all your goals.)
Coaching is not a "just do it" approach — it's about uncovering the excitement that naturally drives progress.
I provide coaching either in person in Northampton, MA, (Western Mass) OR by phone or video calls. You can be anywhere in the world.
My Qualifications
I have completed a world-renowned coach training program (CTI) which is accredited by the International Coach Federation (ICF).
Being a professional coach is the culmination of my lifetime's work helping people find inspiration to reach higher. It integrates all my experiences, including as a health educator, business manager, human resources manager, mentor, and marketing and communications specialist.
Also, my coaching is informed by my own personal transformation from a quiet shy kid to an outspoken and confident introvert in an extroverts' world. I actually enjoy some kinds of networking and social cause activism (in my own introverted way). I have my growing edges too. I'm human just like everyone else.
My Specialty: Introverted Women with Big Hearts
I find that my skills and approach are best matched for coaching adult women who are done with how it's been going. They know they can get things done, if they just knew the right direction, and well, if that inner critic weren't so loud. (Yep, we deal with the inner critic too.)
Next Step: Let's Talk Soon
Let's get you some stress relief sooner than later in a free initial consult. We'll sort things out together and figure out a good next step for you. There's no pressure to do more.
Request a free initial consult here.
You might also find this useful:
Quiz: Will You Benefit from Val's Coaching?
---
Want to First Know More Details Based on Your Goals?
Because of my background, I'm particularly experienced with coaching with these kinds of goals below, but in all cases, it's a whole life approach.
If you want to read more, these topic pages give you more about how we might address your particular concerns:
---
Let's Stay in Touch.
If you're just browsing for now, that's fine. Let's stay in touch. Get The Introvert Inspiration (occasional updates from me with event news, tips, inspiration).
---