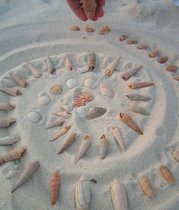 Are you feeling stuck in your work, and wondering if it's time to regroup and see what's what?
Having a life coach who understands your unique ("swan") style can help you find your clarity, confidence, and momentum for creating a life that feeds your soul and helps the world — without getting drained.
"Swan" is my way of describing the beauty of sensitive souls — like caring introverts, highly sensitive people (HSPs), and people with big hearts.
I help you answer things like:
"Who am I?"
"What is the best use of me now?" and
"How can it be easier?"
What if you could…
Find a path that fits you better and makes a difference in the world.
Feel confident, as your true self.
Feel like you're adding to the healing in these troubling times, without getting overwhelmed.
Share your heartfelt ideas without worrying about being judged.
Learn new ways to do networking that feel more real, more relaxing, and more effective.
Be free of the fear that you don't have the right personality to run your own business or go for what you want.
Confidently and calmly ask for what you want in effective ways, including fair pay.
Find a sense of grounding and community.
Benefit from your introversion or high sensitivity and reduce the challenge of it.
I can be in your corner, to help you find your path so you can have a life and livelihood that feeds your soul.
It matters, to your well-being and to those who need your gifts.
To be clear, I'm a very practical person. Even though I can see big possibilities, I also get the small steps to get actually there.
I've been paying the bills as a self-employed coach for over eleven years, and loving it. I know that heart and money, and balance, can go together.
I have the practical experience and the compassion to help, at your own pace.
I'll Let My Clients Explain:
There seems to be a bit of magic to what you do. I am more confident moving forward, more aware of my abilities and what I have to offer. I'm staying brave even when fear kicks up." ~ Lauren, Western Mass.
I sometimes can't believe how confident & proud I am feeling these days and I am so elated when I realize it is not all a dream. Thank you!" ~Amber Ladley
Val has helped me to clarify my life purpose and goals, and have more ease and confidence in my life and work. There is no way that I could have achieved the clarity and confidence that I have on my own." ~D.F., Western MA
I used to question my every move and drive myself crazy. Now I make decisions more easily.
I feel more free to say Yes or say No because of that self-trust. I've noticed that others around me are noticing my confidence too, and they treat me with more warmth and respect. It feels nice. I even got a promotion I didn't expect." ~N, California
view more
I went to Val because I was contemplating a change [possibly self-employment], and I didn't have any idea where to begin or what I was qualified to do.
I really didn't believe I had the skills to do anything that was very different from what I had been doing for the past 21 years. She helped me to believe in myself and showed me how to step out and make connections and begin to do all of the things that I was always able to do, I just never knew it. She has a way of helping you discover how to find what your inner self is telling you about your life's purpose. Then, how to move towards that purpose and truth." ~Robin in Massachusetts.
view more
Val Nelson is an angel among us. I worked with her as my life coach during a big transition in my life. She helped me sort through doubt about my future
by connecting me to my heart. In quieting my mind and connecting to my heart, I could finally listen to the direction of my soul. Through this work, I connected to my soul's purpose and have not steered from that forged path since. I honor the work she does and am so grateful for my time spent together. Feel like you need a change but don't know where to start? I HIGHLY recommend starting with Val." ~ Bridget C.
view more
My Story
I get it from my own personal and professional experience as an introvert who is also highly sensitive. I have found a career path that fits who I am, instead of trying to fit myself to others. I know you can too.
In the above video, you hear about my career journey to becoming a coach and a little of my philosophy about true and joyful livelihood. I believe we can and need to align our actions with what's truly needed today.
I have found that living my purpose in this way has led to so much goodness in my whole life, including in my relationships, community, and my emotional and physical well-being.
I have my ups and downs like any human, but I also have huge gratitude every day, and that gratitude fuels me to help others find their way too.
---
Frequently Asked Questions:
What kind of results have your clients had?
My clients enjoy these kinds of outcomes:
Clarity of life purpose and work direction.
Finding their "best use of me" in the world.
Transforming a draining business into something fulfilling and sustainable.
Finding their confident voice, even in once-dreaded group situations.
Sharing their great ideas and talents in authentic, comfortable ways. (That's not the same as bragging.)
Finding balance and reducing stress.
Relaxing with networking for the first time in their lives.
Starting a business with confidence.
Being a service-oriented leader from a natural place, not an extrovert mask.
Embracing the gifts of their introversion and/or high sensitivity.
Answer the deeper/spiritual questions of life for yourself and find a sense of belonging even if you don't fit "the mold."
And much more…
Introverted, Highly Sensitive, Empath, Shy, Anxious, Huh?
Don't worry about the definitions of these things. (They are not all the same thing.) I've experienced it all myself and can help you understand what matters. I know what it takes to find the ease you crave, while still being true to yourself.
Coaching can help you rise above fears, chronic stuckness, and self-judgment in all areas of your life. It's so freeing!
Experiencing coaching myself has been such a liberating journey for me. I've had to be careful to choose a coach that appreciates my natural temperament.
It's essential to your success and happiness to fully understand your introverted nature and how to work with it instead of against it. You might not realize how much you're trying to fit in with the dominant extroverted or harsh culture. It could be the source of that shoulder tension!
If you are always trying to be normal, you will never know how amazing you can be." ~Maya Angelou
Is coaching about making me more extroverted?
I'm not about fixing you or making you be something you're not. There's a better way.
There's nothing wrong with our natural temperament, but what we do with it can make a huge difference in our lives.
Your quiet-loving, introspective nature is part of what's great about you. It's even a superpower that the world needs, so don't discount it until you know more. I get that there are challenges and we can make that part easier.
By the way, introversion is not the same as being anti-social or chronically shy.
With education and guidance, you can learn how to work with your best qualities in service of the highest good. You don't need an extrovert mask to be successful or happy or to make a difference.
What is coaching?
My approach to coaching is that I can help you find the clarity, confidence, and momentum to realize more of what you want in life and work, even when years of therapy or self-help have not.
Therapy and self-help can be great for some things but they're not designed to work for all your goals.
I'm not about a pushy or "just do it" approach — it's about uncovering the inspiration that naturally drives progress.
We go at your pace, step by step.
We deal with whatever internal blocks get in the way. We also deal with the practical real world in all its mess and beauty.
Do you offer group coaching?
Yes. I have small groups that are great for camaraderie, growing your connections, learning, and genuine support.
You can check out the details and options here: Small Group Communities.
What if I can't afford coaching?
I have 3 ideas for you in that case.
I reserve some spots for deeply discounted coaching if you are Black and/or Indigenous, as a step towards reparations. Please feel free to inquire about that.
There are some newer coaches who charge less. You could look around for that or ask me for ideas if you're having trouble finding someone.
Do we meet by phone, video call, or in person?
We can meet by phone or video conference. Your choice. You can be anywhere in the world.
What is your training and background?
You can hear some of my story and background in the video above, and here is a little here too.
A unique thing about me is that I have a strong footing in both practicality and spirituality, or what you might call left-brain and right-brain thinking.
I have the experience and training to help with step-by-step business and career realities, while also dealing with the emotions, grounding, and inspiration that's also needed.
In 2009, I completed a world-renowned coach training program (CTI) which is accredited by the International Coach Federation (ICF). Upon completion, I switched my consulting business to a focus on coaching.
Being a professional coach is the culmination of my lifetime's work helping people find inspiration to reach higher. It integrates all my experiences, including as a health educator, business manager, human resources manager, mentor, and marketing and communications specialist.
Also, my coaching is informed by my own personal transformation from a quiet shy kid to an outspoken and confident introvert in an extroverts' world. I actually enjoy some kinds of networking and social cause activism (in my own introverted way). I'm always growing and learning.
I'm passionate about issues of inclusion and equity, building community, and addressing climate crisis.
I'm married to my soulmate and we live in a cohousing community in a small city. I believe in the power of love, prayer, and positive intention. And showing up to do the footwork.
Who is a good fit with your coaching?
My specialty is coaching introverts and highly sensitive people who care about their impact. Don't worry too much about definitions. Just follow your heart if it feels right.
I find that my skills and approach are best matched for coaching adult women who are done with how it's been going. They know they can get things done, if they just knew the right direction, and well, if that inner critic weren't so loud. (Yep, we deal with the inner critic too.)
You might also find this useful:
Quiz: Will You Benefit from Val's Coaching?
How do you help with career, business, or other goals?
Because of my background, I'm particularly experienced with coaching with these kinds of goals below, but in all cases, it's a whole life approach.
If you want to read more, these topic pages give you more about how we might address your particular concerns:
---
Next Step: Let's Talk Soon
Let's get you some stress relief sooner than later in a free initial consult. We'll sort things out together and figure out a good next step for you. There's no pressure to do more.
You might also find this useful:
Quiz: Will You Benefit from Val's Coaching?
---
Let's Stay in Touch.
If you're just browsing for now, that's fine. Let's stay in touch. Get The Introvert Inspiration (occasional updates from me with event news, tips, inspiration).
---