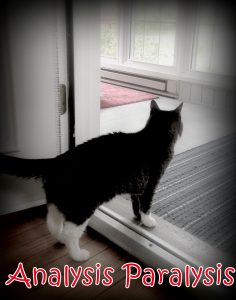 Can you relate to getting stuck in overthinking, rethinking, and… thinking again, until you're getting less clear?! I call it Analysis Paralysis.
I was part of a discussion online about the overthinking loop, and my friend, Alison, offered these fantastic tips. These tips are tried-and-true and easy-to-do. (There's brain research to back this up.)
Since introverts tend to be especially prone to the challenge of overthinking, I knew I had to get her tips out to you too. I invited her to write a guest post, and here it is!