Needing some hope about where you fit?
Wondering about your purpose?
This is a course to help you find your best path — and feel more confident along the way.
It's for people who want meaningful work, that fits your practical needs too, even in turbulent times.
Especially designed with introverts and highly sensitive people (HSPs) in mind, and open to all.
There are doable steps to uncover your path, find your way, and stay resilient in changing times.
I'll teach you the steps to find your way in this self-paced course. I've put a lot into this and I'm excited to share it with you.
I'm including a diverse range of voices to tell stories of how it worked for them. The insights their stories reveal are so useful and inspiring! You'll love this part.
---
Feedback from Course Participants
I feel better about myself and my future than I have in a long time. This course provided tons of good advice and useful tools for gaining clarity. Plus, it was really fun! Val has a wonderfully calming manner that makes you feel better about life the second you hear her voice."  ~ Devan
Thank you so much for this course. It helped me to get more direction to my career and it helped me also grow as a person. I feel so grateful that I found you!" ~ Sandra
---
This course is for you if you have any of these questions:
How do I even know what I want to do?
How do I know what will work now for my career or business?
What if my ideas feel impossible or wacky?
Is there a viable path for me that won't lead to exhaustion or overwhelm?
What is actually going to matter now?
What about my income needs?
What if my dream work requires self-employment and that seems too hard?
What if I try something new and mess up in front of everyone?
How does all this fit within the context of the big messes we're in, like climate chaos and racism?
You'll come away with:
More hope about finding where you best fit.
A refreshing structure for finding the "best use of you".
An individualized "dashboard" you can keep coming back to for finding your way again.
A chance to get feedback on your specific situation.
---
In this course, you will get…
Video lessons to walk you through 10 simple discovery steps. You can walk through on your own schedule.

Simple clarification worksheets to go with each of the 10 steps.
Opportunities to ask questions in writing or in live group calls with me.
7 inspiring interviews with people from diverse backgrounds, about finding their path.
Answers to the common worries that come up.
Supportive instructions to help you get through the course.
Week-by-week guidance: choose from Fast Track, 4-week, or 8-week timelines.
A 1-page summary sheet to capture your insights and goals.
Continued access to the materials.
A big boost of confidence. (It's amazing what a boost it is to your confidence!)
A 40% discount on a private consult so you can get a sticky area resolved quickly and easily.
How long is the course?
It's a robust course with about 8-10 hours of material (including videos and worksheets). There are also opportunities to attend live group calls for questions and camaraderie.
You can choose: Fast Track, 4-week, or 8-week timelines.
Even if you only do the Fast Track, you'll gain hope and important insights to make your road easier.
Imagine how amazing it will be
if you could feel clear and confident
about your career direction
in only 30-60 days from now!
---
Cost and How To Join
Registration is rolling and open now. Start anytime and go at your own pace.
The amount of value in this course for the price was astounding. At a time when I couldn't afford full-on coaching or an expensive course, this gave me an incredible tool box to draw from and a boost to my confidence that means more than anything!"
Money back guarantee within 30 days of purchase if not satisfied after trying the first module.
If you're concerned if this is worth it in your case, see the frequent questions below.
You can access at no cost, if… 
The course is available for no cost for those who are Black and/or Indigenous, as a step towards reparations. It's not charity, it's in solidarity. It's the exact same course, with all the same benefits.
---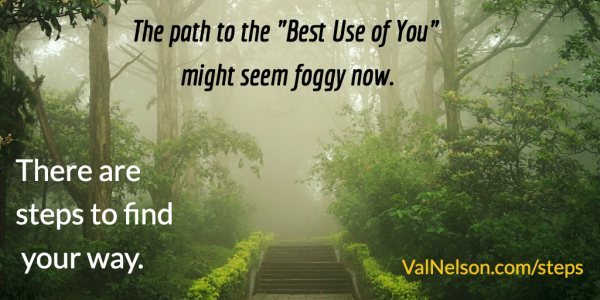 Want To Know More?
Here are answers to frequently asked questions:
What is the course like?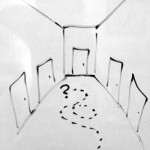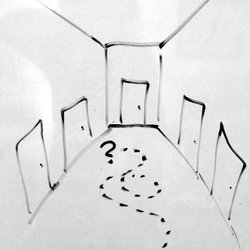 You'll learn the inside story on how anyone can discover the path that will be the best fit for you, including both practical and inner concerns. Yes, we will address these unpredictable times and how to avoid overwhelm.
Sounds like a big promise, but it will make sense once you get through the first week of the course.
As an introvert and highly sensitive person, and a specialist in helping others like me, all my courses have our sensibilities in mind, so you won't be forced to do things that don't fit who you are.
I've developed and refined these steps over my time as a career and business coach. This system has been working for me and my clients — for our hearts, bodies, minds, and livelihood needs, even while the externals keep changing.
How is this course relevant if I'm self-employed?
This course will give you tools so that you'll be able to more easily resolve concerns such as:
If your current income streams are not supporting you adequately and you need a fresh look.
If your work is exhausting but you're unsure what to adjust, or nervous to make changes.
Wanting more confidence and ease with your business decisions and marketing.
If your work isn't feeling meaningful enough.
If your current line of work feels like a compromise and is not feeling true to you.
Will this course help me find a job or help me start a business?
This course is about getting you ready to make good choices related to your work in the world, such as a clearer direction for your job search or a more clear direction for your business.
It's NOT going to cover the specifics for the possible avenues you might take, such as how to find a new job, how to start a business, or similar.
We're focusing here on the principles that will help you find your next step. I provide resources for where to find some concrete help from there.
Knowing with more clarity and confidence about what direction to pursue is an essential first step before you look for work or choose plans for a business. Everything goes more smoothly from there.
If you're already clear and confident on your direction, this course is not needed.
What is your experience for teaching on this topic?
I've been a career and business coach for 11 years, helping all kinds of caring people who want both practical and meaningful work they can depend on.
I'm a highly sensitive introvert and I have to make sure my energy output is worth it.
I specialize in helping introverts, highly sensitive people (HSPs), and other sensitive souls.
I get from personal experience how unpredictable and rocky life can be, and I've learned how to help myself and others adjust the sails as we go.
Along my way, I have developed some unusual insights into how to choose the "best use of you" and what can last and what doesn't. I have developed an organic and inviting system for you. Now I'm sharing this system more broadly through this course.
What is your commitment to diversity and inclusion?
I am aware that I have white privilege and many blind spots, so I continue to work on waking up and staying open to feedback, with as much humility as I can. I'm deeply committed to anti-racism, anti-sexism, and inclusion of all kinds. I'm not new to the work but I'm far from perfect.
I'm purposely including a diverse range of people in the perspectives you'll hear from in this course, including diversity of race, age, ability, class, gender, sexual orientation, and country of origin.
I also have a co-teacher for this course. She is a coach for professional women of color, and she is African-American and Swedish.
I always welcome your feedback and suggestions and am committed to being non-defensive.
You can learn more about my Inclusion, Equity, Antiracism, and Reparations Commitment here.
How do the live calls work?
You'll have an opportunity to attend a live group call with me so you can ask questions and learn from each other.
Dates/times will be weekdays within 12-5pm Eastern time USA, with variability to cover different time zones.
Is this for me even if I already kinda know my path?
Perhaps you're on this page because you're hungry from some refreshing clarity anew, even if you already figured it out before.
This course will help you reconnect to your deeper purpose, remember your strengths and values, and to consider it all in today's context and what makes sense now.
Even if you choose the same thing again, it will be with more conviction and confidence to move ahead.
You'll also gain a sense of camaraderie with kindred spirits on this journey.
It's up to you if this resonates for you at this time. Your heart knows best.
---
Any questions?
Just pop me a note and I'll get back to you as soon as possible.