Are you needing a career or business pivot, or wondering about your purpose?
This course is for you.
This is a course to help you find your best path.
It's for people who want work with a sense of purpose, that fits your practical needs too.
Especially designed with introverts and highly sensitive people (HSPs) in mind, and open to all.
There are doable steps to uncover your path, find your way, and stay resilient in changing times.
I'll teach you the steps over 4 weeks. There's self-paced content as well as live sessions to answer your questions. I've put a lot into this and I'm excited to share it with you.
I'm including a diverse range of voices to tell stories of how it worked for them. The insights they reveal are so useful and inspiring! You'll love this part.
---
This course is for you if you have any of these questions:
How do I even know what I want to do?
How do I know what will work now for my career or business?
What if my ideas feel impossible or wacky?
Is there a viable path for me that won't lead to exhaustion or overwhelm?
What is actually going to matter now?
What about my income needs?
What if my dream work requires self-employment and that seems too hard?
What if I try something new and mess up in front of everyone?
Wait, how does all this fit within the context of the big messes we're in, like climate chaos and racism?
You'll come away with:
More hope about finding where you best fit.
A refreshing structure for finding the "best use of you".
Some simple tools.
A chance to get feedback on your specific situation.
Val doesn't force you to be who you're not. She provides realistic strategies to work with who you are." ~past workshop attendee
---
In this course, you will get…
Two live group calls to delve in to your specific concerns.

Video lessons to walk you through some simple discovery steps. You can walk through on your own schedule.

Answers to the common worries that come up.
Inspiring interviews with people from diverse backgrounds, about finding their path.
Simple worksheets to help you find some clarity.
Time to try out some of the steps.
Supportive prompts to help you get through the course.
A 1-page summary sheet to capture your insights.
Continued access to the materials and live session recordings.
You'll be able to easily pick and choose the pieces that are relevant for you. Even if you only spend a total of one or two hours, you'll gain a lot.
---
When and Where
Course Access Starts October 1, 2020
Live Call 1:
Tuesday, Oct. 13, 2020
Live Call 2:
Choose one:
Tuesday, Oct. 27, 2020 – career discovery and other questions
OR Thursday, Oct. 29, 2020 – for those who are self-employed or moving towards it.
12pm Eastern
9am Pacific
5pm London
4pm UTC
(60 minutes in each session)
We'll meet over Zoom videoconference.
Recordings will be available for all registrants.
I love the way Val lights up the room when she leads, and it's fun to see the light bulbs go on over participants' heads too." ~Kelli A.
---
How To Register
You can choose the no-cost option below if EITHER of these fits:
Paying for the course would interfere with paying for your basic living expenses.
You are Black and/or Indigenous. (As a step towards reparations.)
---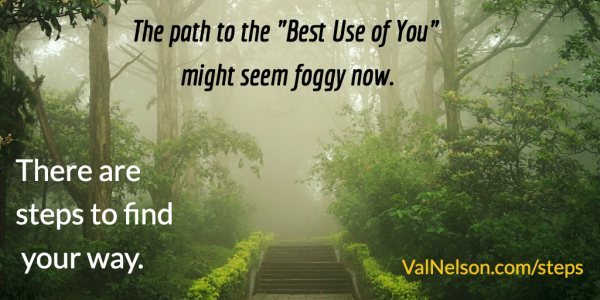 Want To Know More?
What is the course like?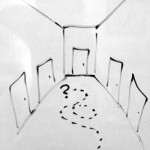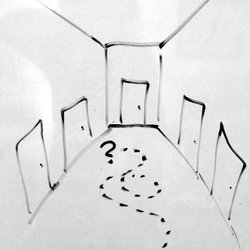 You'll learn the inside scoop on how anyone can discover the path that will be the best fit for you, including both practical and inner concerns. Yes, we will address these unpredictable times and how to avoid overwhelm.
Sounds like a big promise, but it will make sense once you get through the first week of the course.
As an introvert and highly sensitive person, and a specialist in helping others like me, all my courses have our sensibilities in mind, so you won't be forced to do things that don't fit who you are.
I've developed and refined these steps over my time as a career and business coach. This system has been working for me and my clients — for our hearts, bodies, minds, and livelihood needs, even while the externals keep changing.
What is your experience for teaching on this topic?
I've been a career and business coach for 11 years, helping all kinds of caring people who want both practical and meaningful work they can depend on.
I'm a highly sensitive introvert and I have to make sure my energy output is worth it.
I specialize in helping introverts, highly sensitive people (HSPs), and other sensitive souls.
I get from personal experience how unpredictable and rocky life can be, and I've learned how to help myself and others adjust the sails as we go.
Along my way, I have developed some unusual insights into how to choose the "best use of you" and what can last and what doesn't. I have developed an organic and inviting system for you. Now I'm sharing this system more broadly through this course.
What is your commitment to diversity and inclusion?
I am aware that I have white privilege and many blind spots, so I continue to work on waking up and staying open to feedback, with as much humility as I can. I'm deeply committed to anti-racism, anti-sexism, and inclusion of all kinds. I'm not new to the work but I'm far from perfect.
I'm purposely including a diverse range of people in the perspectives you'll hear from in this course. I also regularly seek and incorporate feedback from people of color, LGBTQ people, and people of different abilities. I'm always a work in progress.
I also have a co-teacher for this course, who is a coach for professional women of color.
I always welcome your feedback and suggestions and am committed to being non-defensive.
You can learn more about my Inclusion, Equity, Antiracism, and Reparations Commitment here.
Will you offer this course again in the future?
I don't have a plan for running the live course again but I expect to at some point, maybe in a year.
Even if you can't attend the live calls, you'll get the recordings and ongoing access to all of it.
How much time will the course take me?
Even if you only spend a total of one or two hours on the core parts, you'll gain a sense of hope and an awareness of what to do to find your way.
You'll be able to easily pick and choose any additional pieces that feel relevant for you.
I'm breaking up the pieces so they are digestible in short time frames.
Is this for me even if I already kinda know my path?
Perhaps you're on this page because you're hungry from some refreshing clarity anew, even if you already figured it out before.
This course will help you reconnect to your deeper purpose, remember your strengths and values, and to consider it all in today's context and what makes sense now.
Even if you choose the same thing again, it will be with more conviction and confidence to move ahead.
You'll also gain the camaraderie of kindred spirits to do the work to clarify.
It's up to you if this resonates for you at this time. Your heart knows best.
---
Any questions?
Just pop me a note and I'll get back to you as soon as possible.