Everyone has different tastes but I'm letting you in on what I think are the best podcasts for me and my audience — introverted women with big hearts, and other sensitive souls, who want to live their truest life and make an impact without burning out. We like authenticity over hype, and these shows serve up the real deal.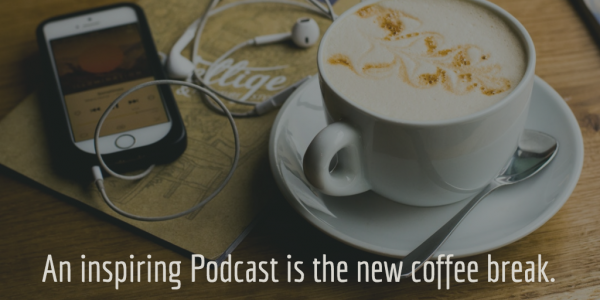 Who Made My "Best" List?
These shows below are hosted by authentic inspiring women, mostly introverts too, who draw out real-life personal and professional insights from their guests. I hope you will find them inspiring too.
Rest assured that I only selected shows that won't jar your sensitive nerves with loud music or ego-driven banter. Too many podcasts are like that so I've been so happy to find these.
Recommended Podcasts:
Find one or two that speak to you and enjoy the depth and growth inside these treasure chests.
Especially for introverts:
Introvert Biz Growth Podcast – Host Sarah Santacroce does such heartfelt interviews, capturing the deep story behind the introvert entrepreneur.
Introverts Talking Business Podcast – Host Thea Orozco brings you actionable advice and useful perspectives from successful introverted entrepreneurs, including how to deal with online marketing.
Especially for women who want to have an impact:
For anyone who enjoys the big soulful questions of life:
Honorable Mention – Awesome Shows with Male Hosts
I can't resist mentioning two more shows that I love and listen to regularly. They are hosted by heart-centered men who are taking a deep look at understanding our world and culture. They tackle hard topics like race, gender, inequity and more.
Hidden Brain – NPR show host Shankar Vedantam is a masterful journalist and interviewer, asking questions that I want to know too. A favorite episode: Getting Unstuck
Scene on Radio – Host John Biewen goes deep and authentic. One season was dedicated to seeing "white", and the next season about men, and how we got to this place of lopsided privilege. He explores the roots without being preachy, and you end up with insights that matter.
For more resources, like books and career tools, check out my Resources section.