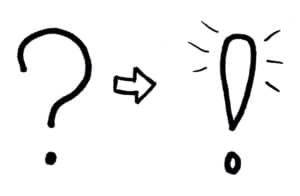 Is there one little thing bugging you that keeps you from getting back on track?
Do you need an expert opinion on one piece of the puzzle?
Are you needing a second brain so you can make that pesky decision already?
A Clarity Session could be just the thing.
You bring the topic for what's stuck, and I'll bring a combination of expertise, intuitive insight, visual mapping, and those juicy clarifying questions… whatever it takes to get you unstuck and back to refreshing clarity.
What Kinds of Challenges Can We Address?
These are some of the things you could find energizing relief for in a Clarity Session:
Resolve the dread of networking in only one session. (Seriously, I'll get your shoulders relaxing.)
Finding words for situations where you seem to get tongue-tied.
Brainstorming fresh career ideas for you, and choosing which ones to investigate more fully.
Mapping out a new idea and naming concrete next steps.
Choosing among too many ideas.
Choosing the most important priority for reaching that elusive work/life harmony. (It's usually not what you think it is.)
Finding some important takeaways from your Myers-Briggs Type or CliftonStrengths results.
Sample topics especially for small business owners:
Mapping out prices and packaging for a particular service.
Getting expert and intuitive feedback about a new business or new direction.
Reviewing your niche (or niche ideas) to make sure you choose the best fit for you and your goals.
Looking at whatever feels stuck and we will find the way out.
For topics like the following, please choose the Marketing Consult because these are more in-depth:
Looking over your website for potential roadblocks to letting in your ideal clients.
Website review for search engine optimization (SEO).
Choosing a marketing approach and methods that align with your style and what works, so that you can feel comfortable and confident.
Can You Really Help Me That Fast?
Yes and no. For short-term things like what's listed above, yes, we can do it. We might need more than one session depending on the complexity, but you'd get some relief in each session. For bigger goals, an ongoing coaching engagement is a better fit. (See below for the difference.)
I've been doing this kind of clarifying work for what seems like my whole life, and I have helped thousands of people have breakthroughs in a short amount of time, including on all the topics listed above. I have expert level understanding of marketing and business principles, crazy good intuition, and a knack for visually mapping the problem in a way that helps you find the answer.
I've got the grey hairs to prove I've been around the block. You can benefit from that experience without reinventing the wheel yourself. It pays off.
How Does This Compare to Regular Coaching?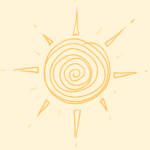 A Clarity Session is about addressing short-term goals, or just addressing one piece of a long-term goal.
A longer coaching engagement is designed to help you achieve long-term goals — like choosing a new career path, making sustained progress on achieving work/life harmony, starting a viable business, or finding relief from low self-confidence.
We can address multiple interrelated goals with coaching, so that the overall effect is more meaningful and lasting. I'd love to help you achieve those bigger benefits through my regular coaching services.
We can begin here: