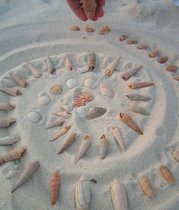 I'll help you move past temporary challenges to get your work out there.

Specifically, I help you discover and utilize the most effective networking and marketing methods that fit with who you are. No cookie cutter stuff! Only authentic heart-centered approaches — because that's what works.
Marketing should be, and can be, fun and easy — even for introverts!
How we can work together:
Individual coaching/consulting meetings — to keep you on track and ensure the best long-term results.
Group coaching — a great method for getting feedback, a sense of like-minded "co-workers" and for gaining more networking ease.
A la carte Marketing or SEO consult. – You can book this now at the link.
With my expertise in networking and web marketing, we'll have the most cost-effective options at our fingertips. You don't have to spend a fortune to rise above the noise, but you do have to invest something — strategically.
Contact me to find out if individual or group coaching is a good fit for you.
Request a free initial call here.
These comments were received after only three meetings:
Val is helping me to find creative ways to market myself that are also aligned with who I am and what I feel very comfortable doing. I would highly recommend Val for anyone who is working to find the ways to naturally express who they are and what their unique gifts and services are. I'm so thankful that I found Val when I did!
~Lisa Oxboel, Professional Organizer & Coach
I got immediate positive results working with Val. She helped me with web marketing for my healing practice. The process was fun, and the results immediate and dramatic. She also helped me to envision what I optimally want my business to be like, and to take practical steps toward manifesting that vision. I highly recommend her!
~Acupuncturist
Combining Coaching and Consulting for Best Results
Having worked with hundreds of clients about marketing over two decades, I've seen what works, what's a waste of time, and what can backfire.
I used to offer primarily marketing consulting (advice) to share what I've learned. I found that many introverts got stuck with marketing and I needed to put on more of a coaching hat, which means I helped them get unstuck.
Now I combine consulting and coaching in each meeting, and my clients and I are both happier because the progress is flowing and we're having more fun.
One-size-fits-all doesn't work. We'll find what works for you.
Expected Outcomes
Expected outcomes in the beginning:
Clarity of where you are on the business "roadmap."
Clarity of what needs to be prioritized.
An understanding of what is in the way and what it takes to get unstuck.
Restorative energy and confidence for moving forward.
With an ongoing coaching/consulting relationship, you will:
Feel confident that your marketing decisions are the most cost-effective and best fit for you.
Enjoy more ease and authenticity in your marketing and networking.
Work smarter, not harder…and you'll have more fun.
Make steady progress on implementing chosen steps.
Feel energized to move forward.
Learn how to bypass your internal blocks to progress.
If you continue to follow the strategies we create together, you will…
Have increased success that aligns with your values and interests.
How We Work Together
We meet by phone or video-call.
We decide together on the right structure for you.
We'll move forward in each meeting. By the end of each meeting, your next steps will feel easy! And I'm available between meetings if something is stuck.
My Formula for Success
We can combine all three of these — and the combination is the secret to success!
Thinking big. (Meaningful impact.)
Keeping it simple. (Ah, breathing room!)
Being yourself. (No more masks.)
Who I Help
People often come to me when they are feeling intimidated or drained when it comes to marketing or getting their work out in the world. I primarily help self-employed introverted women. They are typically helping professionals (coaches, consultants, health care providers, executive directors, etc.).
Val's Marketing Consulting and Coaching Credentials
Owner of a thriving business during both ups and down in the economy
Over 25 years experience in marketing and communications
Over 20 years helping with web and social media strategy, including SEO.
Inbound Marketing Certified Professional
Former illustrator and ad designer (award-winning)
Free Initial Consult
Request a free initial consult here.
I promise there's no pressure. Hard sales don't work, nor is it my style. I'll never push anything and I'll never advise you to do so either.
---
[For a sneak peek at my kind of
marketing needs assessment
, click here.]