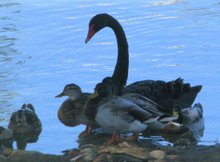 I've been noticing something at networking events and I've got to comment, at the risk of offending someone.
People who think they are GOOD at networking often are NOT. On the flip side, people who think they are BAD at it, are doing better than they think!!
Please rethink what you're doing.
This Really Happened to Me.
Recently I was approached at an event by a woman who is clearly excited about her new business. She walked up, started talking, handed me lots of promo material, took my card, and then walked away. I was stunned. I watched her "work" the room like that. Then she called me later asking to meet up. Uh, not sure I want to return that call. Would you?
Maybe I should call her back and offer her a little free advice, or better yet, some marketing coaching. Hmm. Continue reading →