Are you wanting a self-employment journey with:
…more ease,
….more work/life harmony,
……more fulfillment,
………and
more sustainability?
This is a small group for people who lean more introverted and who want a fulfilling and sustainable self-employment journey.
It's ideal for those who are either already on their journey or who are working with Val individually to get established on a productive path.
I feel energized & more confident about my new self-employment journey! It's working! ~Amber Ladley
In this small circle of kindred spirits, you'll experience the grounding, the camaraderie, and the practical support to keep your business and life balance going smoothly — in a way that feeds your wallet AND your soul.
---
Group Program Includes:
Monthly small group gatherings for members (approximately 4-6) with Val's facilitation, including time for exploring self-employment topics and finding ease with what's most current for you.
Regular opportunities for co-working, business writing feedback, technology hand-holding, and other connections between meetings. This is a meaningful community of support.
A practical roadmap with guided homework between sessions to keep you on the most productive path for creating a fulfilling sustainable self-employment journey.
Access to Val for email communications, such as business questions, between meetings. (I'm on your team all month.)
A secure online portal for your homework and for communications with Val, and lots of client-only resources.
Three Tiers Available
$125/month for all group benefits.
$350/month for group program plus individual coaching 1x/month.
$550/month for group program plus individual coaching 2x/month.
Incredible progress, clarity and new connections made. Gained waaayyy more than I anticipated from this group… THANKS!!!
~Cecile Lackie, heart-centered accountant/trainer
Do you experience any of this?
Feeling alone and spinning with your business decisions.
Wondering how to have a flowing business at the same time as a restful life.
Spending hours on some technical thing you don't know how to do.
Not sure how the heck to set rates for something that is so close to your heart.
Dreading that marketing stuff.
Saying yes when you want to say no.
Trying to make decisions from a place of lack, instead of from a clear plan.
Feeling like a misfit sometimes with the practical business side.
Wondering if this is even the right business path for you.
There's a better way.
Imagine this…
Your head is spinning and it's hard to see if you're getting anywhere, and then you arrive at the group and start to feel your shoulders relax for the first time all week. (Some group members have called the meetings their "island of peace.")
You find yourself in the company of kindred spirits who get it. They see the gifts in you and help you see it too! They even offer to help with the pesky technical stuff!
As the meeting unfolds, you find your grounding, and you have space to work on your business, and your work-life balance, instead of being buried in it.
You come away with practical tools to help you stay in that relaxed expansive space, and this enhances your business and work life on multiple levels.
In this group program, you will:
Be energized and more confident, and take meaningful action between sessions.
Have access to hands-on practical support for those technical or business headaches.
Get simple tools to walk you through step-by-step (such as choosing your niche).
Come to refreshing clarity that there's no icky marketing stuff required to be successful!
Feel encouraged by others who "get you" and can provide quick feedback for your ideas (only if you want feedback).
Be connected to Val's large network for help with new connections, and spreading the word about your services. (You're not alone with marketing anymore!)
Gain new fans and referral sources for your business!
When you combine individual coaching and the group, you will also:
Make some solid decisions about how to move your work life towards more sustainability, more fulfillment, and natural flow.
Get real with money and making practical progress.
Learn to quiet that overthinking and self-doubting mind.
Truly understand the amazing value you have to offer.
Grow your courageous voice from a grounded knowing place.
Create your personalized action plan that honors both your temperament and desire to have an impact.
Increase your connection to your inner compass for making good decisions.
Get hands-on help to make your business more visible and more sustainable.
This program offers me a perfect blend of individual and group coaching, where I benefit from the unique value each can offer me. A powerful combination! I'm so glad I have this individual time to explore more deeply." ~N.F.
Results from Past Participants

It's amazing what happens! I've seen people move forward, each in their own way, energized by the group's shared wisdom and camaraderie. Here's a sampling of results from similar programs I have led:
People have quickly chosen their clear messaging, thanks to group feedback, and then started getting better responses from their ideal clients.
Some have finally leaned into their strengths and claimed their true niche, instead of taking on all the societal "shoulds."
Business newcomers have taken the self-employment leap… with a sustainable map in place.
Experienced business owners have grown into new territory or raised their rates with confidence, making their businesses and lives easier all around.
Some have built confidence as they voice their ideas in a supportive environment. And then were able to share their clear offerings more confidently outside the group.
Some have completed websites that had lagged for years.
Some have enhanced their websites, with guidance, and noticed more client attraction.
People have created and completed bolder marketing efforts and new programs, with bigger results, than they'd ever done before.
I've participated in individual and group coaching with Val, and it has been well worth the investment. One group helped me to go from 6 clients to over 20, but the true value of her coaching goes beyond increased business. Val has helped me understand how to create an authentic life where I can define success on my own terms. There is no way that I could have achieved the clarity and confidence that I have on my own. ~D.F.
You're Invited…
Let's talk about it. We'll have a phone chat to confirm the fit before you sign up.

---
The SOULpreneur's Journey…
True to you and true to your wallet.
When you are doing work that comes from your heart, in a way that feels true to who you are, you'll glow and everything will work with more ease and impact. That's what I call the SOULpreneur journey.
_______________________________________
Questions?
Pop me a note
and I'll get back to you quickly.
_______________________________________
---
Frequently Asked Questions
Is It For Me?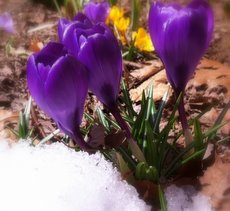 This is perfect for you if all these are true:
You want to enjoy a fulfilling sustainable self-employment experience. You may already have that sometimes, but you want to keep it strong and growing… and with breathing room.
Your work is close to your heart, or you want it to be even more. (That's the SOULpreneur way.)
You are self-employed or already moving towards it. (You can be at any stage of business.)
You like the sound of being part of a small caring group to help you move forward.
You want to make noticeable progress in a smart way without reinventing the wheel.
You relate to leaning more introverted or in the middle between introvert and extrovert ("ambivert").
You have already experienced coaching with Val and know it feels like a fit. (If you haven't, let's schedule a coaching session where we will help your self-employment journey go more easily, sooner than later.)
You support having a welcoming space for those from all walks of life — including all races, cultures, socio-economic backgrounds, sexual orientations, and gender-nonconforming.
Will It Be All Women?
My groups primarily appeal to women and have usually been all women. Also I am committed to offering a gender-affirming environment.
Why Introverts?

Many group programs are unknowingly designed for extroverts because that is the dominant style in Western culture. This program is different.
This program is designed and facilitated by an introvert, with introvert sensibilities in mind. No pushing or forced group interactions. There's room to think, room to talk, and room to breathe.
S P A C I O U S N E S S.

If you feel like you're in the middle between introvert and extrovert ("ambivert"), this group is a good fit for you too. (Most people are near the middle.)
I'm not going to tell you how to run your business like an extrovert. I help you work with your strengths and do things your way.
This presenter doesn't force you to be who you're not. She provides realistic strategies to work with who you are. ~Program Attendee
________________________
Designed by an introvert,
especially for introverts, and
approved by introverts.
________________________
Is It Spiritual?
It's called SOULpreneurs because it's about a soulful self-employment journey where your heart and money come together in harmony.
In this program, I won't shy away from words like meaning, purpose, callings, soulful, spiritual, Spirit, mindfulness, and meditation. And I invite you to share what's in your heart too. We need to talk about what's true for us, but no one will impose their religion or specific beliefs.
I believe a self-employment journey can be a powerful personal growth experience that leads us to tap into deeper meaning and strengths we didn't know we had. Soulful seems like a good word for that.
What If I'm Full of Fear?
Money fears? Marketing fears? Fear of losing balance? …
People sometimes ask me, "But what if I'm full of fear?" Everyone's got fear. Fear is not some pathology that needs fixing.
Don't you worry. We deal with the fear.
---
What Is Val's Background?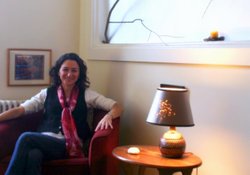 I'm an ex-wallflower who has found my way to being more confident and social after understanding my introvert nature.
I am self-employed and loving the freedom, without having to become an extrovert to do it.
I've helped hundreds of people find their own way. It's not about one-size-fits-all.
I specialize in helping other introverted women find their natural path so they can bring their gifts to the world.
I have my challenges and fears just like anyone. I get it.
That's why I know it has to be a daily practice to stay grounded and on the right path. Being part of a supportive group has been essential to me personally, and that's true for most successful people.
I love the way Val lights up the room when she facilitates, and it's fun to see the light bulbs go on over participants' heads too. ~Kelli A.
---
When and Where?
Meetings are once a month and there are opportunities to connect between meetings. You can choose one of these two groups:
Northampton, MA
Monthly on a Thursday
9:30 am – 11:00 am.
Videoconference with Zoom* (You can be anywhere.)
(dates to be determined)
*Zoom is similar to Skype but with a better quality of sound and video. Zoom group members find that they are making meaningful connections with each other and they appreciate that they can join in from anywhere.
Members commit to the group for six months at a time. Many people stay past their initial six months in order to maintain a sense of community and support.
---
Add-on Options
Professional website review and recommendations by Val.
We'll uncover trouble spots that are getting in the way of client attraction. I am an expert on how people and search engines respond to websites. You don't need to buy an expensive "SEO" program to get good visibility in Google. I'll teach you the simple essential ingredients in one 90-minute session. Includes homework for both of us.
Private Consults available a la carte.
We can set up individual sessions to get things unstuck, or to make some tough decisions that are lingering.
---
Questions? Concerns?
Anything that comes up for you, just ask me via email. I'll get back to you quickly.
To discuss joining, let's schedule a call to check out the fit: