…for Confidence or to Overcome Shyness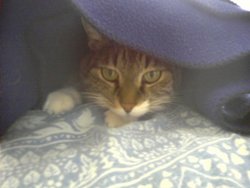 Are you longing for more freedom and confidence?
Are you worried what people will think if you put your true self out there? To the point of holding yourself back a lot?
Here are some common reasons people come to me for life coaching:
Tired of feeling shy and tongue-tied and wanting more ease with speaking.
Feeling out of sync in social situations.
Daydreaming in your work cubicle, "Is this all there is?"
Feeling caught in a fast-paced life but craving a slower pace.
Longing for a life that is more aligned with your beliefs and values.
Longing to trust yourself more instead of questioning your every move.
You might be the head of your own company, but you can still be plagued by shy moments and the worry about freezing up at the wrong time. Let's find you some more ease so you can enjoy life a lot more.
I Know the Path, Personally.
I've been there. I have overcome shyness, found my confident voice, and found a way to have a personal and professional life that is true to who I am. I'm still an introvert, but I'm now a confident outspoken introvert. (Yes those can go together.)
I know the path. It's easier than you think! I've helped many people overcome shyness and/or find more ease with bringing their authentic self to life, personally and professionally. It's possible for you too, at any age.
Whether we're talking about life, career, business, dating, or spirituality, I bring a holistic approach because you're one person and it all goes together. Interestingly, getting one area of life unstuck tends to help all the other areas too. It can feel like releasing a dam.
I'll Let My Clients Explain:
There seems to be a bit of magic to what you do. I am more confident moving forward, more aware of my abilities and what I have to offer. I'm staying brave even when fear kicks up." ~ Lauren, Western Mass.
I sometimes can't believe how confident & proud I am feeling these days and I am so elated when I realize it is not all a dream. Thank you!" ~Amber Ladley
Val has helped me to clarify my life purpose and goals, and have more ease and confidence in my life and work. There is no way that I could have achieved the clarity and confidence that I have on my own. If you feel like there could be more to life, if you're struggling with visibility, or you just feel plain stuck in some way, I urge you to give Val a call!" ~D.F., Western MA
I used to question my every move and drive myself crazy. Now I make decisions more easily. I feel more free to say Yes or say No because of that self-trust. I've noticed that others around me are noticing my confidence too, and they treat me with more warmth and respect. It feels nice. I even got a promotion I didn't expect." ~N, California
Val helped me to believe in myself and showed me how to step out and make connections and begin to do all of the things that I was always able to do, I just never knew it." ~Robin
Who I Coach: Quiet-loving Adult Women
I'm about helping quiet-loving women see their amazing gifts and follow their true hearts, with confidence. And keep breathing along the way. Stretching towards what is true, yes, but overwhelm and falseness, no.
I find that my skills and approach are best matched for coaching adult women with big hearts. They enjoy connecting in their own way.
My clients are typically INFJ or INFP on the Myers-Briggs Type Indicator which means they enjoy and understand people but they sometimes get stuck in overthinking before speaking, and they care so much about others that it sometimes gets overwhelming.
Shyness and confidence issues are different experiences for men and women, and different for young adults too. My work is with adult women.
For clarity, if you have trouble reading people or understanding what is happening in social situations, that's more about social skills training which is not what I do.
Next Step: Let's Talk Soon
Let's get you some stress relief sooner than later in a free initial consult. We'll sort things out together and figure out a good next step for you. There's no pressure to do more.
You might also find these useful:
Quiz: Will You Benefit from Val's Coaching?
Clarity and Confidence Kickstart
---
Let's Stay in Touch.
If you're just browsing for now, that's fine. Let's stay in touch. Get The Introvert Inspiration (occasional emails with tips, confidence boosters, and event news).