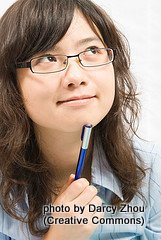 There's so many great reasons to hire interns (especially for help with social media) and we all seem to want their help. But, so much gets in the way, right?
You search, you interview, they start…they stop showing up, or you don't know what to give them… and you stop trying.
Yet, some people manage to make it work! People are using interns for help with social media marketing, technical jobs, video storytelling, and more. I've been collecting their secrets for you.