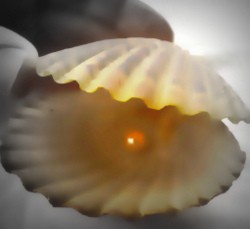 It strikes me that these are the two classic paths for introverts. And this description helps explain the connection between introversion, shyness, and anxiety.
Of course real life is not so linear as the models below, but this makes a good bite-sized model. I hope you find this helpful.
The Path of Increasing Pain
If there's no understanding or consciousness of one's introverted temperament and how our brains work, introversion can lead to anxiety like in this example:
Introversion
↓
over-thinking
↓
perfectionism and self-judgment
↓
believing the negative stereotypes about introverts
↓
shyness (fear of being seen as imperfect)
↓
avoidance and/or wearing an extrovert mask
↓
increasing fear and exhaustion
↓
anxiety and low self-esteem
 ↓
trapped in worsening anxiety and burnout.
Ouch, I've been on that path. It didn't have to be like that. Finally I learned about introversion and that made a huge difference.
This painful path is more likely or worsened in cultures that tend to look down on introversion, such as in the U.S. But even in cultures that support introversion, the introvert's brain is still prone to over-thinking which can lead to anxiety if left unchecked.
The Path of Growth and Ease
If an introvert learns about introversion, this is a more likely path: Continue reading →