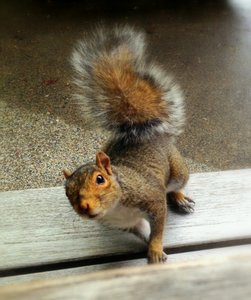 This seems to be the start of many conversations I'm having as Fall approaches…
"Maybe it's the change of seasons, but I am… off/ spinning/ questioning everything/ feeling squirrely/ jittery… [fill in your own words]."
I am feeling it. Are you? I started looking at my calendar for September and I could get overwhelmed if I'm not careful. I'll be speaking at two new places in September, and launching 3 programs in September and October. As I look at it, I get jumpy and start rethinking these plans that seemed so logical a few months ago.
Is it just the season change jitters, or do I need to question the amount of commitments? Because I'm so determined to maintain balance, I am stopping to consider whether my schedule really feels good to me and reflects the kind of life I truly want. (You can borrow my list of self-assessment questions, shown below.)
I paused here and came back to finish this post a few days later. Keep reading to see how it turned out.
Here's What Happened for Me
After assessing my commitments and talking it through with a friend, I realized I had already done a good job thinking it all through, and had built in some easeful pacing for each commitment. I was able to remember that I can handle all those things on the calendar. In reality, it's no more than the usual, and I've done plenty of it before so it's easier than it looks, plus I have lots of great help. Cool!
OK, logic says it's all fine. So why the jitters?
In this case, I think the bulk of the worry is the classic August-to-September transition jitters. It sounds like this in my head: "Gotta gear up, gotta move fast, gotta go gather those nuts for winter or you won't survive…." It reminds me of the fast-paced squirrels in my yard and I finally understand the meaning of "squirrely."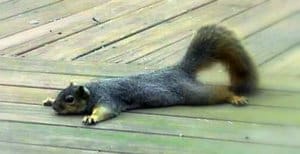 I think that Fall approaching and daylight shortening kick up primal needs to prepare for winter and darkness, and that can explain a lot of that extra energy coursing through our bodies.
Let's cut ourselves some slack this time of year. We're human (and maybe part squirrel).
Are You Wearing Yourself Out? Self-Assessment Questions
Nonetheless, most of us do end up overdoing and we pay a price for that. So now is the perfect time to take wise stock of your schedule and see what needs to go, or what needs to be added, so you can stay sane.
Try on these questions I used with myself to find more balance.
Did you choose these things on your list because you love doing them or because you think you have to do them?
Look closely because you might find the true desire underneath that dread. (For instance, if you agreed to do the soccer carpool, is it because you're thrilled that your kids are getting outdoors and you want to support it?) Find the choice energy in there, and if you can't, it might need to come off the list because it will drain you. When your heart is on board, it will be energizing, which helps you stay in balance.
If you feel nervous about something, is it because it's a good challenge that will help you grow? Or is it something you have no interest in growing into? Follow the fun nervousness but not the icky kind.
Have you built in the rest time you need to stay energized?
Have you built in the prep time for things that require prep?
Do you have a reliable place to connect with like-minded people who help you stay on your own true path?
Build in Some Ways To Stay Calm and Balanced
You might know exactly what you need, such as more meditation or yoga. Mindfulness and breathing definitely help.
And make sure you connect with kindred spirits who get you and help you remember to take care of you. I love creating small group communities that provide that kind of sustainable balance and camaraderie.
I'm Feeling Better Now
After doing an honest assessment and writing this post, I feel more calm. The nervous energy is anticipation in a good way, most of the time. The jitters are becoming right-sized again. I'm leaving the squirrely-ness to the squirrels.
And to be really honest, I'm super grateful that I'm headed for a beach getaway this weekend. I need one more shot of summer.