I used to think I had too many interests to find a career that would fit. Do you worry about that too?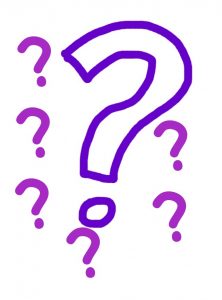 One the one hand, ideas can be energizing. I love ideas.
But when it comes to choosing a career path, I remember it feeling like a swirl of question marks that kinda left me feeling stuck, hopeless, or sometimes just exhausted waiting for clarity to come.
However, now I see that the concept of "too many interests" is out of an old playbook that says I have to choose one narrow direction for life, and that's that. But life and work are more complex and interesting than that. Right?
I do think some people might have more broad ranging interests than others, and they are perhaps lovers of Ideas Ideas Ideas, or what some call a "Renaissance Soul". I'm raising my hand on that one. (By the way, being an idea-generating person is a unique talent, and it's a marketable skill that could be a clue for your path.)
Over time, with seeing the inside stories as a career/business coach, I now think we all have multiple interests. Don't you? Maybe your interests don't all seem relevant to your career, at first, but you do have multiple interests, I bet.
I'll explain a simple method for choosing a career when you have multiple interests.
So, How To Choose a Career with Multiple Interests?
Yes there's still the problem of what to choose for a career when you have multiple interests.
I say: You don't have to choose just one thing. Often your best gifts and satisfaction are where some of your top interests intersect!
Imagine a Venn Diagram, of 3 intersecting circles, that include your top 3 interests. Then make up some things that would fit in the middle (intersection) of that diagram. Make it a brainstorm and enjoy it.
I've done this brainstorming for myself and I've done it with my clients. It's fun. (I am using my love of generating ideas in my career as a coach.)
For instance, maybe you're interested in health/wellness, leadership, and environmental concerns. One thing at that intersection could be working for a wellness-related organization, as a leader who is helping them be more environmentally responsible, or to go organic with the products. And that's just one of many things that could fit at that intersection.
I think using the intersection for your brainstorming will generate more interesting ideas for you. No more having to choose between multiple interests. This way, you can have it all and your heart has an easier time saying Yes to it.
If nothing else, I hope you'll stop saying "I have too many ideas" or "too many interests."
You're fabulous the way you are and you can find something that honors the multi-interested you. You might even find an intersection waiting for you right where you are working now.
Sending love and ease to you,
Val
P.S., Thinking of ideas where your interests overlap is just one step. You also need to find where your interests intersect with your natural strengths and what is in demand. I explained that other critical intersection here: Work-Life Harmony Roadmap.