I used to think I had too many interests to find a career that would fit. Do you worry about that too?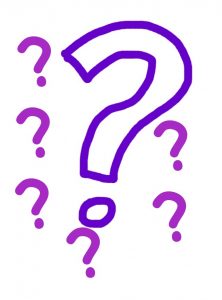 One the one hand, ideas can be energizing. I love ideas.
But when it comes to choosing a career path, I remember it feeling like a swirl of question marks that kinda left me feeling stuck, hopeless, or sometimes just exhausted waiting for clarity to come.
However, now I see that the concept of "too many interests" is out of an old playbook that says I have to choose one narrow direction for life, and that's that. But life and work are more complex and interesting than that. Right?
I do think some people might have more broad ranging interests than others, and they are perhaps lovers of Ideas Ideas Ideas, or what some call a "Renaissance Soul". I'm raising my hand on that one. (By the way, being an idea-generating person is a unique talent, and it's a marketable skill that could be a clue for your path.)
Over time, with seeing the inside stories as a career/business coach, I now think we all have multiple interests. Don't you? Maybe your interests don't all seem relevant to your career, at first, but you do have multiple interests, I bet.
I'll explain a simple method for choosing a career when you have multiple interests. Continue reading →