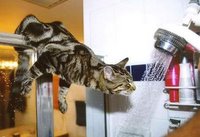 Whether you're applying for a job, pitching your services to a client, or telling your boss why you need a raise, you need to be ready to tell your "accomplishment story."
Think of a time when you were presented with a challenge and you did something that got great results. Be ready to describe the situation, the actions you took, the positive results, and why you are passionate about it.
Then keep it short and to the point and you've got an accomplishment story.
When you tell your accomplishment story, the listener's eyebrows will go up in that way that says "Oooh, I need that!" People can relate to a concrete story better than almost anything else you say in that meeting. And when you include the passion, they really listen and remember you.
What Story Should You Choose?
Ah, of course you have many accomplishments, so which one do you choose to keep up your sleeve for those key moments?
Ideally, you'll know what your favorite superpower is so you can tell a story that shows that off.
Don't just choose a story you think they want to hear. Choose a story that describes the part of you that you most want to bring to the world. Something that naturally makes you smile.
Sample Accomplishment Story
I have an introverted business owner client who first came to me because she had felt stuck for years around marketing her business on the web. It felt too exposing for her.
So together we finished the final wording on her website to make sure it felt right for her and her ideal audience. I also gave her web designer some optimization instructions. Almost as soon as the website launched, people started calling and saying they found her in Google and loved her website. Business started taking off even in the midst of a down economy.
Now we continue working together on her other marketing needs, including finding ways to make networking more fun and effective for her. She's more booked up than ever — and glowing more than ever because she's doing more of the work she loves.
And I am thrilled about it because I get to be connected to her success at living her calling.
What's Your Story?
Are you willing to tell us in the comments section below? At least give it some thought and try it on at home.
Has the critic in your head got a hold of you, saying you haven't accomplished much? I don't buy it! Don't listen to that critic.
Everyone has accomplishment stories. For those who think they haven't accomplished enough, your homework is to make a list of at least 10 accomplishments, big or small. Start with basics to get the ball rolling, like graduating from college, getting a job, getting your picky five-year-old to eat broccoli, etc.
I actually tell some of my coaching clients to write an accomplishment list every night because you can find something every day if you are paying attention! A simple list of three items each night can do wonders to quiet that critic in your mind. What a relief.