Are you having one of those sped up, "white water" patches in life? It happens. I feel it this week. I have to remember that even one minute to breathe makes a real difference.
Seems so counter-intuitive that one minute could help when you think it has to be a whole vacation or forget it. I've discovered the magic of 60 seconds. It's actually super helpful most of the time.
I'm keeping this note short and sweet, so you can try it and see how it feels. Here's a timer and some guidance to help:
Click for a lovely guided "Pause for 60 Seconds and Breathe" from Denesia Rodgers, a yoga and meditation teacher in Washington DC.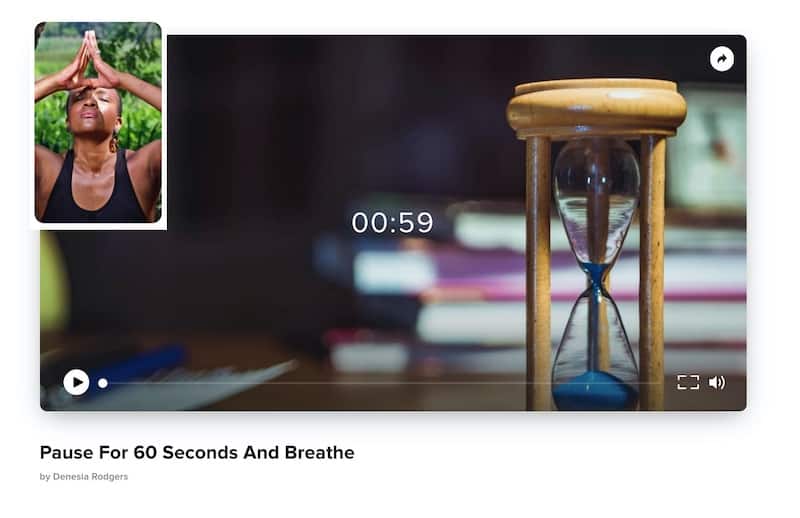 More Grounding Resources
…in case you'd like more breathing room, more often.
May you find a little breathing room today and everyday.