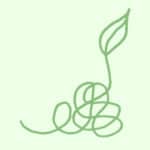 There is a lot of practical support out there for people considering starting their own business. Some of it is free or at very low cost, and I realize money is tight at the beginning. Below are some good starting places for practical support available across the U.S.A.
I am mostly focused on solo business owners (often called "solopreneurs"), such as health care practitioners, coaches, consultants, trainers.  However, much of the resources below will apply to a larger range of new businesses too.
Inspiration for Starters
Before you start thinking about all the practical steps, which can seem overwhelming, I encourage you to get inspired and learn that you can do this. Some good resources for inspiration:
Articles:
Books:
Practical/Logistics Resources (Free or Low-Budget)
Try not to get panicked as you start reading about all the logistical things to think about. Sit down with someone knowledgeable (such as a free business counselor available at all the below links) and get help navigating. These services focus on the logistics of business.
For clarity, these services are designed to help with the practical side (e.g., understanding business plans, taxes, and loans).
They are not designed to help you clarify your calling, or address the fears or personal concerns about starting a business. That's where a business coach or solopreneur support group comes in.
Naming a Business
Naming your business is NOT one of the first steps even though you are probably trying to name it now anyway. There is too much to consider before you name it.
You want clarity of your key audience, your offerings, your mission, your values, etc., before you name it. (That's what a business coach can help you with.)
When you're ready to choose a name, here's a good tool for naming a business.
Need Clarity + Fear-Busting, Stress-Busting Support?
Check out:
Related
Self-employment needs to be easier.