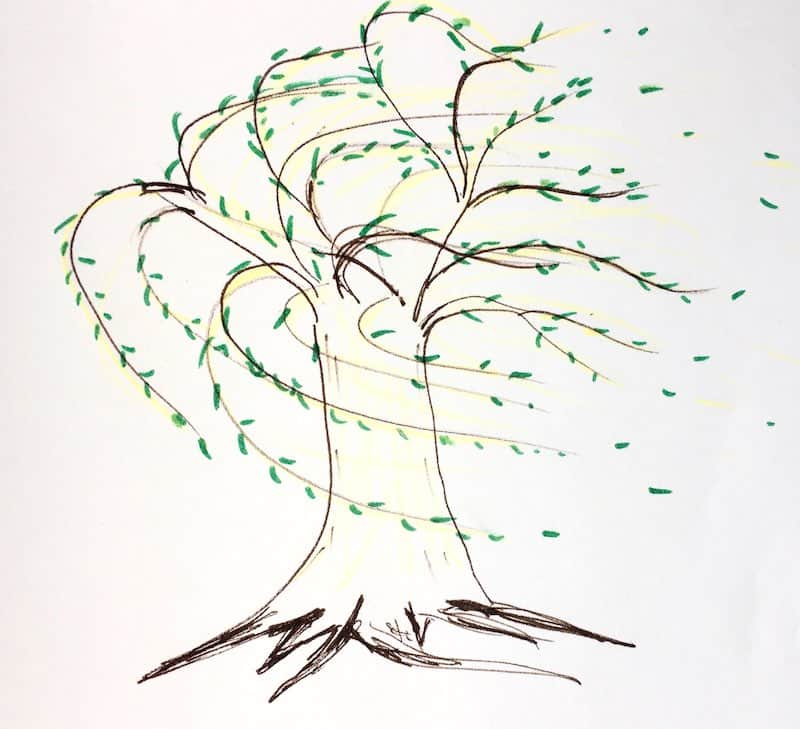 OK, you "Pandemic/Eco-Anxiety/political turmoil/grim news cycle/season change/who-knows-what-anxiety" whirlwind, I hear you. You are stirrin' things up. Inside our bodies, with increased anxiety and clumsiness,  to say the least.
One of the many outcomes of this shake-up time is a lot of people rethinking their work, and their purpose. People with any kind of extra sensitivity to feeling others' energies are especially feeling stirred up. I feel it. People around me are feeling it too.
Introverts have had their own versions of the shift around our work:
Exhausted parents from school/work impossibilities.
Some also dealing with job loss, job transitions, and big worries.
Concerns about work from home versus back to the office.
Many wondering if now is the time to go for something more meaningful in their work, because their insides are hitting a big "No" to the money-driven culture.
Curious about important causes and how it all fits in.
How to juggle all of what's moving through us, and how to reckon with a rising energy inside us seems to match the rising up going on outside.
So much energy pent up, no wonder many have taken to the streets. Even introverts.
Rising Priority of Balance and Meaning
One of the main things I hear about is from those wondering about how to find some balance and meaning, and what comes next in their work. The big career questions are kicking in.
For instance, I notice I'm getting a lot more requests for career and business help. The energy and expressed worries are coming at me fast sometimes. Especially this week, and it's only Wednesday morning.
In fact I need to do my own rethinking, of how I manage all that is coming at me, at work and beyond. Such as thinking about how to offer more support without losing my own balance, and what things to let go of. Luckily I enjoy a good puzzle.
Alas, I have to be patient with all I want to do, but can't accomplish in an instant.
This is also deeply connected to how to balance all this with my racial justice efforts that are so near to my heart and so palpable everywhere now. But not solvable in a day, that's for sure. I'm facing how I want this to be even more integrated into my own work, and the ideas are coming. More possibilities are opening.
A Lot of Energy Moving Through Us All, and An Idea…
For all of us, whether we know it or not, a lot of energy is moving through us and it takes a toll.
You might notice it in changing sleep patterns, clumsiness, or staring into the frig looking for an answer. I've noticed all of that in myself.
If I could grant you and me one thing for today, it would be to practice more self-compassion.
Self-compassion is a miracle "drug". What a difference it makes, if we could just treat ourselves the way we would treat a beloved child who just skinned her knee.
Channel that kind of caring energy next time you feel shaky or clumsy or confused, and send yourself that loving energy. With a hand over your heart, try saying "You're wonderful as you are. Skinned knee and all."
❤️❤️❤️
Val
P.S., I'm appreciating reading Emergent Strategy by adrienne maree brown, ever so slowly to savor each page. I like this definition of resilience found in the book:
Resilience: (v) The way the water knows just how to flow, not force itself around a river rock; then surely I can stretch myself in the shape my own path is asking of me." —Corina Fadel
Mmmm, yes. Like water. I need that image.