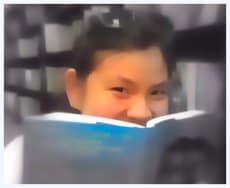 Like many introverts, I love books. There's so much richness in there! When I see a shelf of books, I see each book as a little world I can explore and savor.
I'm very picky about which books are worth reading. I start a lot of books, and put them down if they aren't engaging or useful in some way.
When I find a book I love, that inspires me, I can get a bit evangelical about it. So, indulge me in my sharing some favorites that I think other caring introverted women will enjoy reading.
My criteria for making this list of favorite books for introverts:
Engaging, well-written, and entertaining.
Supportive in some way for quiet-loving women in being true to themselves.
It inspired me personally.
I'm collecting many more books that I recommend here:
Recommended Books for Soulful Introverted and HSP Women
(on career, life, business, confidence, introversion, sensitivity, etc.).
The list below contains my 15 favorites from that longer list.
15 books I have loved…especially great for other introverts to read.
---
Big Inspiration and Soulful Living
Introvert Awareness, Power, and Inspiration
Fear, Courage, Confidence, Speaking Up
Career/ Business/ Money Stuff
Novels that Caring Introverted Women Can Love