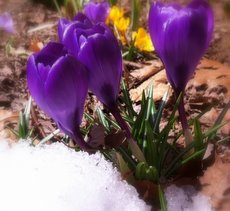 As a career and business coach who specializes in helping introverts, you can imagine the trepidation I hear about networking, writing about oneself on LinkedIn, starting a new business, and feeling heard at work.
For clarity, introverts are NOT at a disadvantage when it comes to career transition or starting a business, but they might feel more stressed by it.
My primary work struggle related to introversion was in valuing and speaking up about my talents and accomplishments. With a lot of help, including communication classes and a career coach, I finally hit my stride with speaking confidently, authentically, and thoughtfully. It's funny to look back because my communication now feels so easy and so "me."
I've gathered a few resources that might help ease the stress of the career or business transition for other introverts.
STEP 1: Learn About Introversion
When you understand it, you'll find it's much easier to rise above the common fears. Here is a good starting place:
Being Introverted Is a GOOD Thing!
An overview of introversion and the prejudice against it. You'll find links to more learning resources, and an introvert quiz from here.
STEP 2: Learn About Introvert Advantages and Challenges at Work
Introverts have many advantages when it comes to the skills needed for finding and excelling at work. For instance, introverts are often naturally good at creating meaningful conversations and writing thoughtfully. Both of these are critical for networking and workplace communications.
On the flip side, introverts often struggle to speak up about their accomplishments for fear of bragging. Actually they struggle to see their accomplishments at all. (Perfectionism is common among introverts.)
Introverts also worry about having the perfect thing to say. They can get caught in analysis paralysis — because introverts love to think, think, think, …and think again.
As you can tell, the challenges are all based on worries and fears and not facts. Learning about what's actually going on can help quiet those fears. A couple starting places:
STEP 3: Find Understanding Support
You've heard all the "get over it" advice and "get out there networking" tips. Ugh. Instead, find a team of authentic support, whether from understanding friends, a thoughtful support group for introverts, or a coach for introverts like me.
If you need a résumé or website copy, consider hiring a résumé writer or web copywriter who is empathetic to your challenges. You need someone who can draw out your accomplishments and nudge you a little when you claim you haven't done that much. And someone who can stop you when you go into analysis paralysis. (Interview them to see if it feels like a fit. Don't just hire the first one you find.)
For tribal camaraderie, join The Caring Introvert Clubhouse, a free private group I facilitate on Facebook.
STEP 4:  Take SMALL Steps Forward, and Avoid Overwhelm
If you're feeling overwhelmed in the process, it's time to take a break and regroup. It doesn't have to be so hard. Something is off.
Small steps help reduce stress. Big steps increase stress, and can end up stopping you. I explain how to find the right-sized next step for you in this video:
The Introvert's Easy Path To Going Forward Without Getting Overwhelmed
What's Your Career Transition Story?
Where do you feel challenged in your work transition?
How is introversion helping you in your work?
I'd love to hear your thoughts in the comments box below. Or ask yourself those questions quietly at home. We're talking about these kinds of things in the The Caring Introvert Clubhouse and would love to hear your stories and questions.