How do you like the sound of the word SOULpreneur? More relaxing than the word "entrepreneur" I bet. I find a lot of introverts, women, and many others don't like the word entrepreneur even if they like the idea of being self-employed. Entrepreneur can feel too salesy or money-focused for some people's taste.
When you tweak the word entrepreneur to something that has more soul, it's a lot more appealing to me and to a lot of people. And that's what business really should be — ethical, purposeful, authentic. Right?
A popular word for solo self-employment, solopreneur, doesn't do it for me either. When I think of that, I feel lonely, dull, and tight-fisted. It feels like swimming upstream. When I call myself a SOULpreneur and think from that more expansive perspective, I feel trusting, inspired, connected to purpose, and connected to something bigger than me. It feels like swimming downstream, in sync with natural flow.
Many of us are following this new SOULpreneur paradigm for business… and making it work! Yes, aligning our hearts and wallets. It can be done.
One of the secrets is connecting with SOULpreneur community for refreshing validation, practical support, and inspiration. I'll explain.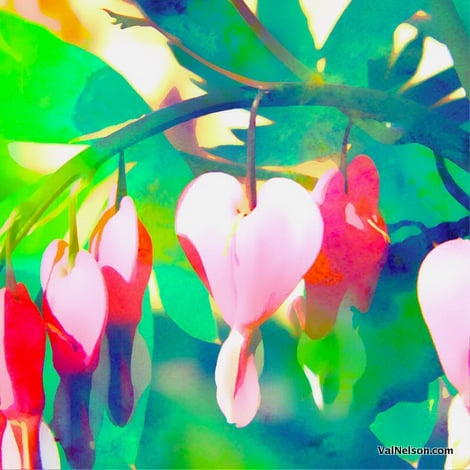 Connecting with Other SOULpreneurs
I love hanging out with other SOULpreneurs. I purposely go to places where I can connect with them. It feeds my soul and gives me the energy I need to do the work I'm here to do, in my own way — with room to breathe.
In the past month, I hung out with SOULpreneurs at a day-long event on mindfulness and business, over lunch yesterday with a friend, and in the SOULpreneur groups I facilitate. And I'm sitting in a room of them right now in a writing group (or I wouldn't be getting this writing done).
I see this happen all the time: When you hang out with other SOULpreneurs, you start to see how you can have heart and money come into alignment. The fear lessens, and courageous action flows more easily.
I believe being around kindred spirits is a critical part of truly fulfilling success, and that's why I'm committed to hosting groups for SOULpreneurs.
I am wrapping up one of my Introvert SOULpreneur Groups this month, as we now open the doors for the next series to begin. My heart is so full from witnessing the progress they have made, and how they continue to support each other in such meaningful and practical ways. That kindred spirit energy and blending of talents is amazing. I'm feeling blessed.
Learn more about the SOULpreneur's Journey and the group here.
Books to Inspire the SOULpreneur in You
Big Magic, by Elizabeth Gilbert – Oh my goodness, I could go on for days with praise about this book. I find it super inspiring and delightful to read. She is a master storyteller. It goes on my all-time favorites list because it keeps me on a courageous and fulfilling path for work and life. She has an uncanny ability to help you face down fear of going for your heart's desire.
Guerrilla Marketing to Heal the World, by Shel Horowitz – This book describes specific examples of how business is helping to solve hunger/poverty/war/climate change, and the path for expanding that.