Being part of a small business community/ networking group can offer kindred spirit connection (if it's a good match), new insights, and new referrals. I've got some tips making good use of it, without the overwhelm or hustle feeling.
I'm going to keep this simple, with a quick list of ideas for where it's most worth focusing your limited time and energy. As an introvert and HSP myself, these are ideas I can endorse for our kinda people.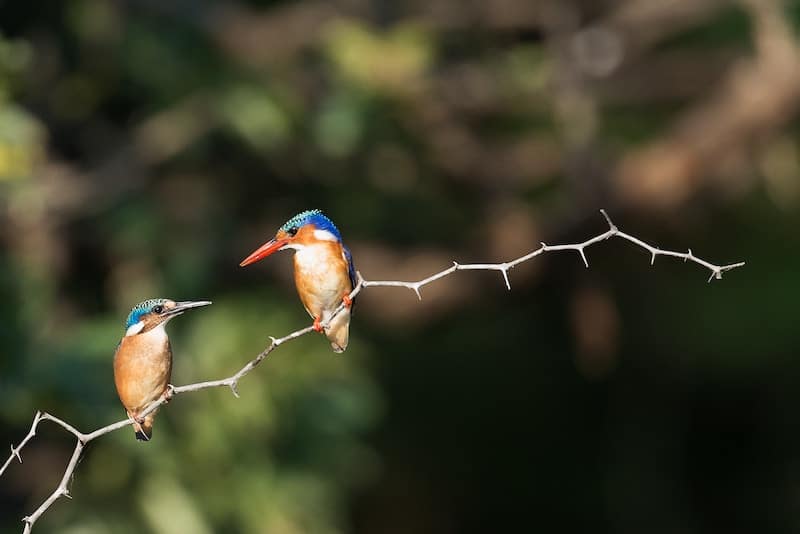 These tips below are based on my experiences and those of others I know who have enjoyed their business communities.
I am a member of two business communities now, both full of kindred spirits I enjoy. I'm active there in genuine ways (like the ways listed below). Each group fills a different need for me, thus the two groups.
I have indeed gained new clients, event participants, subscribers, podcast and speaking opportunities, and more. Plus I gain a lot simply from the camaraderie and shared knowledge.
15 Ways to Make the Most of Your Small Business Community
You don't have to do it all. Follow what feels best and easiest to start with, and see what happens from there. Of course stay within the group guidelines, so some of these might not apply.
Most Important Starting Places
Look through the orientation materials and follow the guidelines and recommendations.
Fully complete your online profile in the group member section of the online platform. (Pro tip: include a photo and information about what you're most passionate about.)
If there's a public directory you can be part of, fill out that profile fully too.
Next Most Important Things to Do
Attend one of the live events (online or in-person) right away so you can start to feel connected.
Attend another live event, even if you didn't like the first one. They are probably all a bit different.
Get to know the group leaders and ask them to help direct you to where to focus for the best ways to get engaged, or to introduce you around.
Share knowledge and insights freely as you interact. Being helpful is key.
To Build Genuine, Meaningful Connections
Look around the member list for your kindred spirits. Follow their posts, check out what they're doing.
Read and comment on a few online posts that genuinely interest you. Keep the conversation going if it feels right.
Ask questions in the online forum and at live events.
Respond to others' questions that are in your areas of interest.
When you notice a resonance with someone, even if their work might not seem "relevant" at first, consider inviting them to a one-to-one chat. It's not about sales. It's about getting acquainted and building connections.
Find a way to contribute something inside the community — from helping at a registration table at a live gathering, to leading a small group gathering for members on your topic of interest.
Think of something you enjoy doing or offering, and offer it to group members.
Offer discounted or free consults to members.
Business Community Tips – Bottom Line
Stay within the group guidelines.
Start with what's easy and things will grow from there.
If you feel nervous or daunted by any of those ideas, pick something else.
Be helpful.
If you're feeling overwhelmed, step back, find something shorter and easier to do.
If you are simply not resonating with the group after trying it out, let yourself move on to a different community.
What will you pick? I welcome comments below.