It's time for a post about LinkedIn because I'm spending a lot of time explaining it. Even people who have been using it a while are not using it as well as they could be. It can be quite useful for a little bit of time.
LinkedIn is not just for stuffy "businessy" people. You'll find plenty of heart-centered people in there. Let your caring show too, by at least having a welcome mat, unlike this blank profile: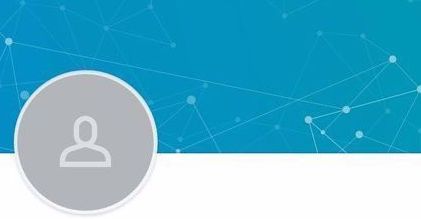 And it doesn't take much time to have a presence there. There's really no down side to having an updated LinkedIn profile. And plenty of up sides.
Below are a few specific reasons why you should spiff up your profile, followed by quick tips on how to make it work best. I'm including links to step-by-step instructions.
Even if you're sure social media is not for you, it might be worth getting a free basic listing in LinkedIn.
Who am I to advise on this?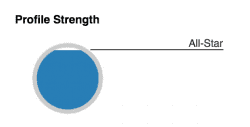 I've been using LinkedIn longer than most people have even heard of it, and I've tinkered around to see what works.
I have gotten business from LinkedIn with very little effort. And I'm in the top 5% of most viewed LinkedIn profiles. I understand social media and I enjoy sharing the shortcuts.
So here's my checklist for you…
Why Keep an Updated LinkedIn Profile
LinkedIn has replaced the phone book for business listings. It's one of the first places people look when they want a business connection of any kind. (If they don't look in LinkedIn directly, they look in Google, where LinkedIn profiles appear prominently in search results.)
Your audience (your potential client or employer) is in there looking around. If they aren't, the people they ask for referrals are in there.
Your referral sources are there.
When these prospective customers or employers look at your profile, they will move on to others if your profile isn't clear and complete.
We can't easily stay in touch with everyone we meet, but staying visible in LinkedIn helps your wider network remember you when they need someone like you.
If nothing else, you'll get more traffic to your website if you add your website address in your LinkedIn profile.
If you don't have a website, it's the perfect "free website" so you have somewhere to send people for more about you. Your LinkedIn link can go in your email signature, for instance.
If you're in a job search, potential employers will tend to look you up in there before the interview invitation.
9 LinkedIn Profile Setup Essentials
Custom headline.
As you go through the steps to customize your profile, be sure to write a specific headline… and be clear and specific (as opposed to clever which can be confusing). Don't just use the default setting which would be your current job title. You can use the headline to explain the type of work you're looking for. Use it like a tag line or personal brand. This is an important place to use keywords for how you want to be found. [How]
Custom profile address (URL).
Customize your LinkedIn profile address (URL) so it's easier to put in an email signature. [How]
Complete the summary.
Put in something specific in the Summary section. Don't just let a list of jobs speak for you. Be yourself. Let them know who you are and what you care about. Again, use keywords in here for how you want to be found in a search.
Use 1st person ("I").
3rd person "corporate speak" is out. Human is in.
Add your website.
Be sure you include your website and other contact info.  [How]
Fix your visibility settings.
Fix your privacy and account settings so people can easily see what you're up to. Personally I like to have my LinkedIn settings as public as possible on all the options, so people can find me easily and so I can be found in Google. [How]
Fix your contact settings.
Adjust your settings so that it's easy to contact you. Default settings can make it harder than necessary. [How]
Professional photo.
A photo is very helpful, ideally a professional headshot, or a good-enough headshot. If you're willing, crop it close to your head so people can recognize you in the very small thumbnail image.
Connect.
Now go connect with people who are already on LinkedIn, starting with people you already know. When you have more connections, one action in LinkedIn will have a wider effect with the same amount of time. That's good time-savings. [How]
If you're feeling stumped along the way, the LinkedIn Help section is very helpful.
Wrapping Up
I promise LinkedIn won't bite. You can do this. I've given you the checklist. Take it one step at a time. It pays off.
For clarity, I'm not saying you'll suddenly get business from doing this, unless you get more active in there, in authentic non-pushy ways. (I delete the salesy stuff I get.)
Even without interacting there, your website is likely to see a boost in visitors, and that adds up over time.