One of my clients recently told me (and gave permission to quote this),
I realize that my perceived weaknesses were actually my greatest strengths, and now my work depends on those 'weaknesses'."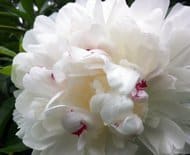 That's actually a common experience! A trait in ourselves we've hated turns out to be our biggest gift!!
And our career fulfillment might depend on uncovering that gift.
Let me explain.
Examples
For instance, quietness or introversion is sometimes looked down on… especially in the U.S., and in our own minds. It might be seen as "anti-social."
But it turns out being quiet allows powerful new ideas to arise within us, and it allows good listening. Those traits are so needed in our world. Einstein, Rosa Parks, Eleanor Roosevelt, and Rachel Carson were introverts, and their introversion was part of what made them great at what they did. They all made a huge difference in the world.
I see this happen with my clients frequently, where at first they apologize for some trait, and later they are thrilled about it. It's exactly what makes them unique. And the world needs that unique trait. It might be their superpower!
Everywhere I turn, I see how suppressing our shadow side can hurt us, and how honoring it can liberate us.
Uncovering My Superpowers
For a first example, I used to see my introversion and my high sensitivity as curses, until I explored what introversion and high sensitivity really mean. I realize now they help me be naturally good at listening, reading people, and thinking outside the box. I love those things, and so do my clients and other people around me.
The funny part is I can't even help doing those things. That's often why we discount the value of our talents, because it comes so naturally that it feels like nothing to us. And yet it can be very valuable to the people who need us.
That thing that comes so naturally to you that you can't help doing it… and maybe people even tease you about it because you do it so much… that could be your superpower.
For another example in my journey, I used to criticize the part of me that wants to find the easy ("lazy") way to do things, but now I see that is the part of me that understands finding flow and efficiency wherever possible.
Now I see how that gift is what makes me a good career and business coach, because I can help others find more ease in their work. Who knew that my "lazy" side was actually my gift for finding flow? Now it's totally central to my work!
My point is that when I learned to work with my natural flow, I can spend more time in my peak creative zone, also known as a high performance zone, and thus bring my best work to the world. Those natural gifts make up my superpower. Now I get to help others find their natural flow!
What's Your Experience?
Have you had this experience of disliking a trait that turned out to be a gift? Or something you think is your worst trait that you're wondering how in the world to see it as a superpower?
I'd love to hear it.
Comments welcome below.