Is this you?
You realize you lean towards introversion and that's an OK thing!
You're thinking maybe you just need to find the right path that fits your introverted style.
And you think self-employment might give you the freedom to create work the way you want it. (Yes!)
But, you're nervous about what self-employment avenues will work for you as an introvert. ("I don't know which direction is right?" and "Ack, what about marketing?!")
Sound familiar? You're not alone.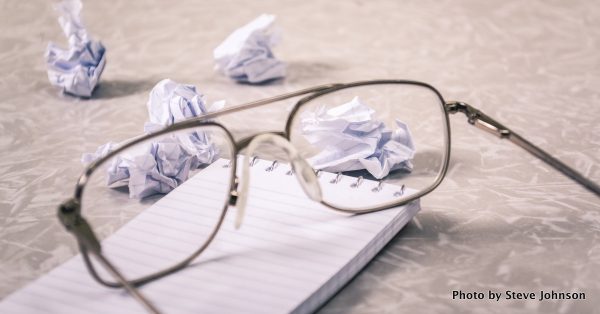 That self-employment excitement combined with worry is common for introverts. And yet there are plenty of introverts making self-employment work. Without wearing an extrovert mask.
Personally, I love the freedom of self-employment, and it's working for me in my own introverted way, even through a recession. But I was originally very nervous to take the leap because some part of me thought that was extrovert territory. Both introverts and extroverts can make it work, if you find your unique path.
In this post, I'll explain why and how self-employment can work well for introverts, including a few specific ideas for you. 
Self-employment Is a Natural Fit for Introverts
I asked folks in my Facebook group for caring introverts, "What types of careers feel most suited to your introverted nature?" and the overwhelming trend was related to self-employment. It's a natural fit for independent thinkers like us!
Here are some insights from self-employed introverts:
"Since I have my business, I loooove working alone and deciding when I meet with people."

"

Making my own schedule, creating my own rhythm is huge for me and my well being as an introvert

."

"I've been pretty drawn to the 'solopreneur' notion. I'm realizing that I really feel flow when I'm in deep focus as opposed to social overstimulation."
Self-employment Paths that Work for Introverts
Here are some in-demand paths that I've heard introverts say has been a good fit for their energy and natural flow (and there are many more options than these):
Healing arts professionals (acupuncture, massage, hypnotherapy, etc.)
Tech support/ I.T.
Designers and illustrators (graphic design, illustration, web design, landscape design)
Video production and editing
Anything involving a lot of research or writing (For instance, good grant writing and resume writing is in demand.)
Social media/ online content manager
Life coach/ career coach/ executive coach
Nature-oriented work (ranger, guide, farmer, landscaping)
Training and workshop facilitation (You'd be surprised that when you're in charge and you feel passionate about the topic, public speaking is much easier.)
Accounting/bookkeeping
Virtual assistant or online business manager
Creating a tech startup with an extroverted business partner for a nice balance
Doing the parts you loved about previous jobs, but now for your own business
Anything sounding up your alley? Are your own ideas coming to mind now?
Here's the key to finding the right fit FOR YOU.
You've got to align these 3 things in order to be successful, fulfilled, and relaxed: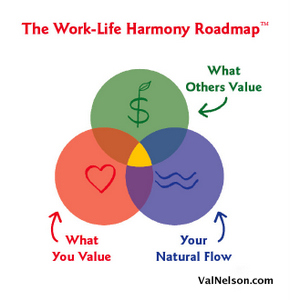 Finding that golden sweet spot in the middle of the diagram is not something you figure out over night. But it is possible.
It takes some soul searching about your values and your natural flow zone (strengths and personality factors)… and it takes some research and market testing about what people will pay for. (Psst, these are the kinds of things people see a career/business coach to figure out. It's tough to figure it out alone.)
Check out my online course, "Simple Steps to Uncover the Best Use of You Now".
My Top Words of Advice
If you've got an idea for your own self-employment, and your heart says Yes, it's worth some more exploration.
Don't let that "I can't" voice in your head stop you from even exploring.
If the type of skills needed for your idea come easily to you, that's a sign to explore that path. Your true work with the best potential will come easily for you. Work doesn't have to be hard to "count" as work.
Take one small step at a time. Don't commit to one specific idea right away. Explore.
Get support. NO ONE does it alone, even introverts.
Consider learning some basics about business in online workshops and courses by people you trust.
I've got some other resources for you listed below in related posts.
"Maybe I'll Just Get a Job for Now"
If you're starting to think maybe a job for now is the right next step, that's cool too. Be sure to choose what will work for your introverted energy because we can easily be drained by the wrong work environment. I've gathered some ideas for that here:
Best Careers for Introverts, HSPs, and Other Sensitive Souls
Connect with Your Introvert Tribe Here
Come to the Caring Introvert Clubhouse on Facebook where you can ask questions and find your kindred spirits.