I love sharing real-life stories of introverts and highly sensitive people (HSPs) who are living their purpose in creative ways. I want to share this success story about a sensitive introvert who cares deeply about the earth and people and has brought that passion into the core of her wellness business.
To make it work, Hannah has blended hard work, self-care, a sense of trust, a strong sense of purpose, and letting in support. I love this story.
Meet Hannah Jacobson-Hardy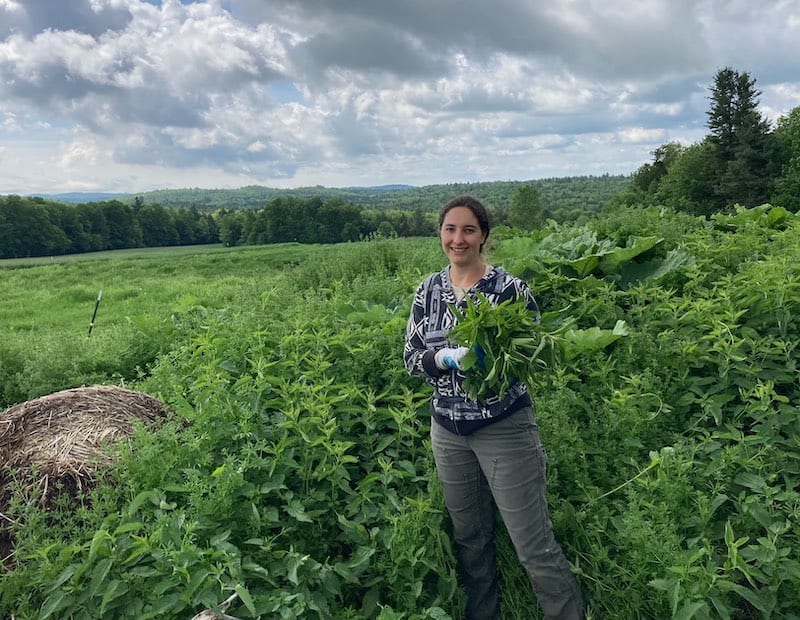 Hannah is the founder of Sweet Birch Herbals and Full Moon Ghee. She wears many hats: herbalist, herb grower, business owner, herbalist apprentice teacher, and business coach for people growing herb and food businesses. She grows and processes medicinal herbs with organic no till practices — good for the earth and the consumers.
Through her two businesses, her offerings include wellness products, foraging workshops, wellness consultations, and farm tours. She is based in the rolling hills of Western Massachusetts in the US.
Her introversion and highly sensitive nature have influenced her career choice and how she runs her business. For instance, her sensitivity is part of what connects her deeply to the land, plants and animals she works with, and to the people she serves. And it has influenced her business development choices so that she can manage her energy and do her best work.
I recently interviewed her because I knew you might benefit from hearing the inside story too.
My Interview with Hannah about Her Journey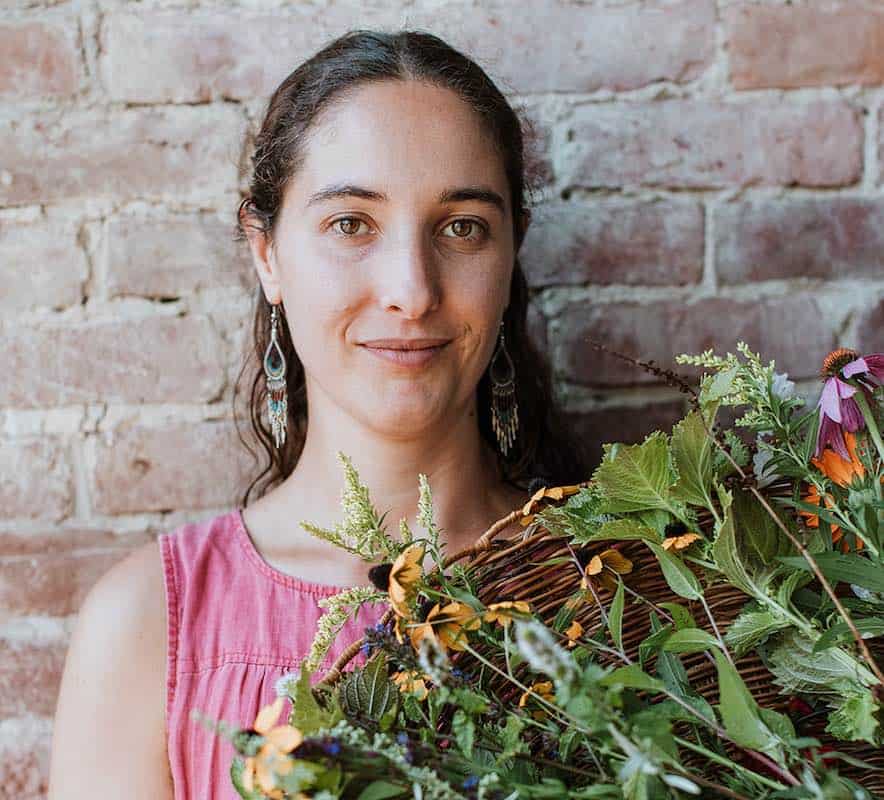 I so enjoyed connecting with Hannah, and this interview went deep about her bigger mission and love for the Earth, and her sense of faith in the self-employment journey.
We also recorded a more detailed video interview that is available inside my course, Bridge to Self-employment, about the inside stories of making heart-centered self-employment work. I've captured some highlights from Hannah's comments below.
How did you end up starting your business?
Hannah: Before taking the self-employment leap, I worked in farming and as an organizer for farming organizations. While it was good work, I didn't like having to be on others' timelines/deadlines. I like being by myself and doing projects that bring me joy. I tried starting the business on the side but quickly realized that if it was going to work, I would have to take a big leap of faith and go full-time with it, so I did. That was in 2013.
What was a big fear at first? And how did you get past it?
Hannah: I was worried about not enough money and disappointing others. TRUST. I had to trust it would work out. Sometimes I'd spend a large amount on supplies then the next day I'd get a new client which would cover all those costs! It was like magic or the universe was on my side. I had to believe in my offerings and trust myself. It kept working. There are still scary moments, but I have learned to reassure myself and roll with it, like accepting a windy day.
How did you make the money work?
Hannah: I had a lot of emotional support from family and community. But, the financials, I had saved a few thousand dollars and had low expenses, no children, and I know how to hustle. My coach at that time told me I was designed for listening to my inner gut about decisions, so I did. I learned you have to spend money to make money, be confident, do what you love, and people will be drawn to authenticity.
So many things came together it seems, and it's working! Is that right?
Hannah: Yeah, hard work can really pay off. Also, making it is a lot about believing in what you're doing. I really want to help people and I want people to love the earth, because then we take care of the earth and we don't destroy it. That's really important to me. I love being around a community of people who love the earth.
What do you wish you knew before you started toward self-employment?
Hannah:  I wish I'd known more about the business expenses of running a business like this and being self-employed. I keep learning by doing. I now provide business coaching and apprenticeships for people with herb and food businesses like mine because they're a whole other thing.
How have you found clients in ways that work for your personality?
Hannah: Social media (in meaningful ways that celebrate the earth and wellness), newsletter, blogs, farmer's markets, opening my farm to classes and open houses. Some of the marketing used to be tiring for me, so I've gotten help in those areas. For instance, I have help with social media now.
What helps you maintain a sense of well-being while running a business?
Hannah: Having help, time in nature, hard boundaries with work hours, eating well, making time for family and fun, yoga, early to bed. I love my work and I'm so passionate about taking care of the earth, so that keeps me energized. Also, the goats are right outside my office window, and they remind me to slow down and take breaks.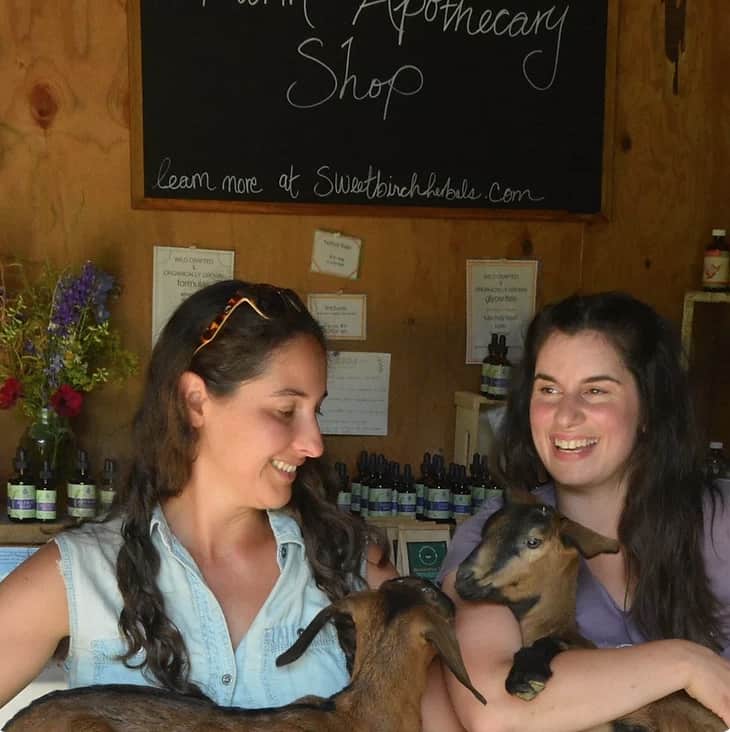 Lessons from Hannah's Story…
Everyone is unique but there are things we can learn from everyone's story. I hear at least 4 great lessons in her story:
Building in time for quiet and self-care is part of the job, so you can keep going.
A leap of faith can work for some people, with the right things in place, like support and a lot of trust in your gut.
Following what you're deeply passionate about is so important, and it can be the core of a successful business.
Hiring help can really pay off (when you find the right helpers for you).
I'm enjoying these inspiring stories from introverts and HSPs. I like hearing all the details of how they make it work. More coming soon. You can subscribe below.
Wondering about your own path?
You might like these resources: