So many people don't know the right direction for their work in the world, for their career or business. Not to mention confusion around how it fits in with the Greater Good.
I love that some people are asking the question about serving in a meaningful way. Yet I know they worry about how to do good work without overwhelm, or whether they can actually find or create meaningful work that can also meet their needs for income and rest.
Wouldn't it be nice if you could find the overlap between feeling good for you and your needs, and feeling good for the needs of the Greater Good, all together? That's what I call the "Best Use of You". It feels great, not draining.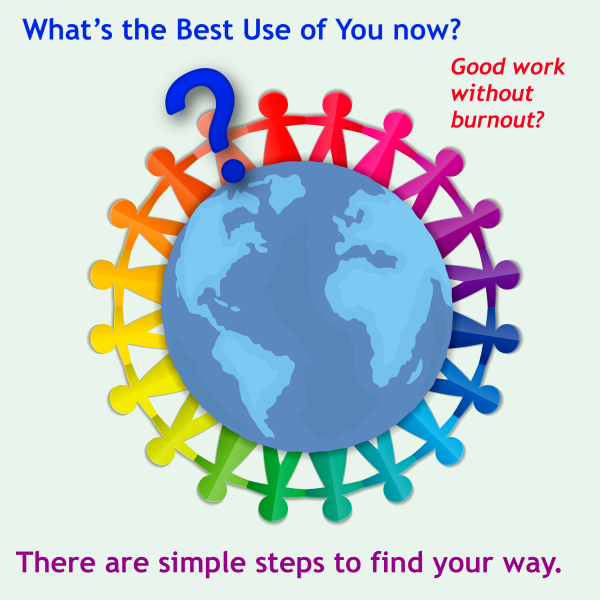 Work can feel great. And it should if it's truly the best use of you.
I have found ways that work, for me, and the way I came to it seems to also work for others, even in many different circumstances. We are finding ways to serve the Greater Good in our work, without overwhelm. I'll explain. Continue reading →